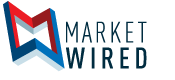 XOTIC PC Desktops with New AMD Ryzen(TM) 5 Processors Available Now
AMD Ryzen 5 Processors now available to order at XOTIC PC
Click here for high-resolution version
AMD Ryzen 5 1600X performs 69% better than Intel Core i5 7600K while testing on Cinebench nT.
Click here for high-resolution version
LINCOLN, NE--(Marketwired - April 11, 2017) - XOTIC PC, a multi-award-winning PC-based desktop systems integrator and reseller of highly customized gaming laptops – announced today that the new AMD® Ryzen™ 5 processors are available in the desktop market. The latest generation of AMD® Ryzen™ 5 processors comes packed with up to 6 Core and 12 Threads at 4.0GHz with precision boost, giving you advanced performance at an affordable price. Recently AMD demonstrated that their new Ryzen™ 5 1600X beats the Intel Core i5 7600K by 69 percent in CPU performance tests using Cinebench R15!

The new and powerful AM4 socket is built with enthusiasts in mind, delivering faster performance over previous generations with every CPU being unlocked from the factory. The latest R5 processors will be available in 4 offerings including two 6 Core 12 Thread processors and two 4 Core 8 Thread processors. With something for everyone at an incredible price for performance you'll find the perfect Ryzen™ 5 processor for your needs.

In comparison your AM4 will also bring a number of modern integrated features and be compatible with AMD's® new Wraith coolers, delivering increased cooling and bold styling. Or you can choose from a variety of 3rd party cooling support from brands like Noctua and Corsair.

All XOTIC PC desktops with the new AMD Ryzen™ 5 processors can be custom built to order now and will begin shipping April 19, 2017. What sets XOTIC PC's models apart is all desktops include free handcrafted braided cables, a two year platinum warranty and lifetime tech support.
/EINPresswire.com/ -- ABOUT XOTIC PC

Established in 1999, Lincoln, Nebraska-based XOTIC PC is a leading reseller, systems integrator and custom builder of benchmark-shredding desktops and laptops, specifically designed and customized for gamers. In addition to its own Small, Mid and Full Form Factor gaming desktops lines, XOTIC PC also customizes and sells the latest gaming laptop offerings from Acer, Aorus, Asus, GIGABYTE, MSI, Sager and Samsung. XOTIC PC also offers a wide range of casual to pro gamer focused mice, keyboards and headsets. For additional information about XOTIC PC, please visit http://www.xoticpc.com.
You can also find us on Twitter @xoticpc and Facebook at fb.com/xoticpc.
Image Available: http://www.marketwire.com/library/MwGo/2017/4/5/11G135192/Images/introducing-amd-ryzen-5-xotic-pc-d4494abe929ea614a8935dad138ce5af.jpg
Image Available: http://www.marketwire.com/library/MwGo/2017/4/5/11G135192/Images/amd-ryzen-5-performance-090445b0fe139532908a37d2cc00cb26.jpg


EIN Presswire does not exercise editorial control over third-party content provided, uploaded, published, or distributed by users of EIN Presswire. We are a distributor, not a publisher, of 3rd party content. Such content may contain the views, opinions, statements, offers, and other material of the respective users, suppliers, participants, or authors.