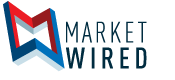 Pure Announces Ex-Dividend Date for Preferred Stock Dividend Participation
/EINPresswire.com/ -- LAS VEGAS, NV--(Marketwired - Apr 11, 2017) - Pure Hospitality Solutions, Inc. (OTC PINK: PNOW), the developer of multiple and diverse business ventures, relevant to Central America and the Caribbean, announced today, that the Company has declared the 'Ex-Dividend Date' (the date that shareholders of record on the Company's books, holding a minimum of 1.2M shares of PNOW common stock, will be entitled to receive the preferred stock dividend) as Wednesday, May 10th, 2017.
"On Wednesday, May 10th, 2017, all shareholders of record, holding a minimum of 1.2m shares of PNOW common stock, will receive approximately 9 shares of Series BB Preferred Stock as a dividend," stated Melvin Pereira, President and CEO of Pure Hospitality Solutions. "These specially designed, preferred dividends, will finally give shareholders the protection, support and confidence they need and deserve from their microcap investments and reward our loyal shareholders."
As previously indicated, roughly 1/3rd of Pure's current shareholder base meets the minimum holding requirements to receive the upcoming stock dividend. Management does believe that the remaining majority of shareholders (which is thousands of PNOW investors) could likely secure the minimum number of common shares required to receive the Preferred Stock Dividend.
Management indicated the exact preferred stock to common share ratio is 8.82 shares of Preferred Stock for every 100k shares of common stock owned. This is equal to approximately 106 shares of Preferred Stock for every 1,200,000 shares of common stock; 4 shares more of the Series BB Preferred Stock, than originally considered.
Mr. Pereira concluded, "The more Series BB Preferred Stock we can provide, the greater protection we can offer to our common shareholders against dilution, reverse splits, and extreme volatility. For all the ups and downs, accomplishments and growing pains, these shares are both deserved and justified; offering our shareholders an opportunity to greatly benefit from the things to come from Pure and its assets and subsidiaries, such as Meso Numismatics."
Management indicated that the Company intends to reach out to as many shareholders as possible, to try to ensure that all investors are notified and have an opportunity to participate in the Series BB Preferred Stock Dividend offering.
About Pure Hospitality Solutions, Inc.
PURE, through its developed or acquired assents and subsidiaries, operates multiple business ventures throughout Central America and the Caribbean, promoting opportunities for tourism to the Region.
Meso Numismatics is the Company's emerging numismatic company. The Company has a global inventory of coins and bank notes, and specializes in pieces from Central America and parts of the Caribbean. The Company has rare and exquisite inventory available for sale at www.MesoCoins.com, as well as Heritage Auctions, Lyn Knight Auctions and Stacks Bowers Auctions.
Oveedia offers proprietary technology, marketing solutions and branding services to hotel operators and condominium owners, primarily in Central America and the Latin countries, intent on building competitive operations in the areas of online marketing and hotel internet booking engine services; becoming the Central American-Caribbean online travel hub.
Related Links:
Read more: http://www.nasdaq.com/press-release/pure-announces-minimum-holding-requirements-for-preferred-stock-dividend-participation-20170404-00740#ixzz4dmjya9uF
Safe Harbor Statements in this news release that are not historical facts, including statements about plans and expectations regarding products and opportunities, demand and acceptance of new or existing products, capital resources and future financial results are forward-looking. Forward-looking statements involve risks and uncertainties which may cause the Company's actual results in future periods to differ materially from those expressed. These uncertainties and risks include changing consumer preferences, lack of success of new products, loss of the Company's customers, competition and other factors discussed from time to time in the Company's filings with the Securities and Exchange Commission.
Contact:
Team PURE
IR Div.
(800) 889-9509