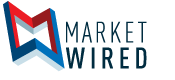 Aeromexico Celebrates Ten Years Flying to Argentina
Aeromexico is the only airline serving the Mexico City-Buenos Aires route with nonstop daily flights
Aeromexico team in Argentina
Click here for high-resolution version
Enrique de La Madrid in the anniversary event
Click here for high-resolution version
/EINPresswire.com/ -- MEXICO CITY, MEXICO--(Marketwired - April 07, 2017) - Aeromexico, Mexico's global airline, celebrates ten years serving the Argentinian market as the only carrier offering direct daily flights between the two capital cities.
In 2016, Mexico ranked Argentina as its fifth largest market in terms of passenger arrivals, representing the second largest market in Latin America. To meet market demand and growth, Aeromexico currently offers seven nonstop flights per week to Argentina during the regular season, with 12 flights per week on high season.
The carrier operates the route with two of its Boeing models, the B777 with 277 seats -- 49 in Clase Premier, Aeromexico's Business Class Cabin -- and the B787-8 Dreamliner, considered one of the most modern aircraft in the sky, with 243 seats, including 32 in Clase Premier.
Aeromexico offers customers the following flight schedules between Mexico City and Buenos Aires:
Mexico City - Buenos Aires*
| | | | |
| --- | --- | --- | --- |
| AM 30 | 09:30 a.m. | 09:25 p.m. | Daily |
Buenos Aires - Mexico City*
| | | | |
| --- | --- | --- | --- |
| AM 29 | 00:50 a.m. | 07:40 a.m. | Daily |
*Times published are local to each country and are subject to changes without notice.
In this regard, Aeromexico's Global Sales Senior Vice President Jorge Goytortua said, "Argentina is one of our leading destinations in South America. In 2016 alone, we carried more than 189,000 customers between these two markets by offering more than 3,800 seats per week. That is why celebrating our first decade serving this market that draws both countries closer fills us with a great sense of pride and satisfaction."
Mexican Secretary of Tourism Enrique de la Madrid said, "We are very pleased to be in Argentina ten years after Aeromexico started to serve the route with its outstanding service, and work together to promote it enjoying one of the best moments in the tourist industry. We firmly believe that working together and connecting people, helps improve their lives, so we are very grateful to Aeromexico for continuing to strengthen the relationship between Mexico and Argentina. Many good things will come as we continue charting this course. Congratulations, Aeromexico!" he added.
Aeromexico's extensive network connects customers traveling on this route to major destinations in Mexico such as Bajio-Leon, Cancun, Guadalajara, Monterrey, Puerto Vallarta, Tijuana, Veracruz, and Villahermosa, among others. Other flight connection options also include international destinations like Havana, Houston, Las Vegas, Los Angeles, Miami, Madrid, New York, Orlando, Paris, and San Francisco.
Thanks to the Aeromexico and Aerolineas Argentinas codeshare agreement signed by these two SkyTeam members, customers are able to travel between Buenos Aires, Mexico City, and Cancun on flights that are jointly sold and operated by both carriers.
With 20 years and 15 destinations in South America, Aeromexico consolidates its leadership position in Argentina by offering connectivity to 44 destinations in Mexico, 19 in the United States, four in Europe, four in Canada, and three in Asia, strengthening its ties through air connectivity and promoting tourism in both nations.
About Grupo Aeromexico
Grupo Aeromexico, S.A.B. de C.V. is a holding company whose subsidiaries provide commercial aviation services and promote passenger loyalty programs in Mexico. Aeromexico, Mexico's global airline, offers more than 600 daily flights and operates its main hub out of Terminal 2 at the Mexico City International Airport. Its route network spans more than 80 cities on three continents including 44 in Mexico, 19 in the United States, 15 in Latin America, four in Canada, four in Europe, and three in Asia.
The Group's fleet of more than 130 aircraft is comprised of Boeing 787, 777, and 737 jet airliners and next generation Embraer 190, 170, and 145 models. In 2012, the airline announced the most significant investment strategy in aviation history in Mexico, to purchase 100 Boeing aircraft including 90 MAX 737 airliners and ten B787-9 Dreamliners.
As a founding member of the SkyTeam global alliance, Aeromexico offers customers more than 1,000 destinations in 177 countries served by its top 20 airline partners rewarding passengers with benefits including access to 672 premium airport lounges around the world. Aeromexico also offers travel options with its code share partners Delta Air Lines, Alaska Airlines, Avianca, Copa Airlines, and WestJet with extensive connectivity in countries like the United States, Brazil, Canada, Chile, Colombia, and Peru. www.aeromexico.com and www.skyteam.com
Image Available: http://www.marketwire.com/library/MwGo/2017/4/7/11G135397/Images/unnamed_(1)-95761e547f26a729942a9cb9c4d8129a.jpg
Image Available: http://www.marketwire.com/library/MwGo/2017/4/7/11G135397/Images/unnamed-ee71def0a46492cebcb3de739ec1bce8.jpg