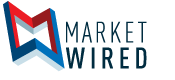 GRNE Reports Improved Revenues of $3.38M and Significant Improvements to Balance Sheet for December 31, 2016
/EINPresswire.com/ -- SALT LAKE CITY, UT--(Marketwired - Apr 6, 2017) - Green Endeavors, Inc. (OTC PINK: GRNE) announces the filing of its audited financials on Form 10K for the period ended December 31, 2016.
Some of the positive results in the report include:
$3,389,810 in net revenues compared to $3,028,006 in 2015, a $361,804 or 12% improvement,
A decrease in liabilities from $3,698,443 to $1,846,684, a decrease of $1,851,759 or 50% improvement over 2015,
A decrease in G&A expenses from $1,596,973 to $1,369,733 or a decrease of $227,240, a 14% improvement,
A $2,180,079 or 76% improvement in stockholders' deficit,
$298,460 net loss compared to $884,543 net loss in 2015, a $586,083 improvement or 66%.


We saw significant improvements to our income statement and balance sheet in 2016. We saw improved revenues, decreased expenses, and significant decreases in long term liabilities.
CEO of GRNE, Richard Surber commented, "The steps we began to take in 2014 started to pay dividends in 2016. We eliminated nearly all convertible debts in 2016. We began to see the fruits of our recruiting efforts. We are making further refinements to our compensation packages in addition to continuing our recruiting efforts. We have over a dozen new stylists in training. We will work to put as many as 20 more stylists on the floor by year end." 
Mr. Surber continued, "We also made significant progress with regard to refining a model for affecting a roll up strategy of multi-location high-end salons. I remain optimistic with regard to the prospect of scaling our salon model through acquisition and organically by building new locations from the ground up. There is a big play in this sector of the market that we hope to figure out."
Check out Landis' YouTube video at: https://www.youtube.com/watch?v=t3EOaUGSSu8.
About Green Endeavors, Inc.:
Green Endeavors, Inc. (OTC PINK: GRNE), headquartered in Salt Lake City, Utah, is a holding company with operations in health & beauty. GRNE's wholly owned subsidiaries, Landis Salons, Inc., Landis Salons II, Inc. and Landis Experience Center LLC http://www.landissalons.com, operate hair salons built around the world-class AVEDA™ product line. For more information, visit http://www.green-endeavors.com. The numbers are audited and have been reviewed by an independent accountant. GRNE strongly encourages the public to read the above information in conjunction with its filings and disclosures filed in 2016 and 2015. GRNE's disclosures can be viewed at www.sec.gov and www.otcmarkets.com. Investors should not invest more than they can afford to lose in penny stocks.
Embedded Video Available: http://www2.marketwire.com/mw/frame_mw?attachid=3126989

FOR MORE INFORMATION, CONTACT:
Richard Surber
President
Green Endeavors, Inc.
801-575-8073 x 106
Email Contact

EIN Presswire does not exercise editorial control over third-party content provided, uploaded, published, or distributed by users of EIN Presswire. We are a distributor, not a publisher, of 3rd party content. Such content may contain the views, opinions, statements, offers, and other material of the respective users, suppliers, participants, or authors.