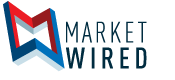 MEMEX Receives $431 Thousand of New Purchase Orders
/EINPresswire.com/ -- BURLINGTON, ON--(Marketwired - Apr 4, 2017) - Memex Inc. ("MEMEX") (TSX VENTURE: OEE) announced today that it has received $431k of new purchase orders in the last two weeks of the most recent quarter. This latest increase in business is a result of the availability of the new MERLIN Tempus product suite. These orders represent a combination of both new customers and follow-on business from existing customers.
"The uncertainties related to the new Administration in the United States appears to have subsided significantly towards the back-half of our second quarter," said MEMEX's President & CEO David McPhail. "As a result, MEMEX booked $431 thousand of business over the last two weeks of Q2. Recently, the American Association of Manufacturing Technology (AMT) announced that its members are far more confident since the elections, and that technology investment should begin in earnest over the Spring. We parallel these sentiments, and anticipate that MEMEX's business will continue to ramp up."
About MEMEX:
The award-winning MEMEX smart manufacturing tool-kit makes the Industrial Internet of Things (IIoT) and Industry 4.0 come alive on the factory floor. MERLIN Tempus is the took-kit's software foundation. It equips industrial machines with the necessary interfaces for data-driven manufacturing, then presents that data in Web-enabled dashboard reports so machine operators, factory managers, engineers, production managers, continuous improvement managers and senior management can work together to dramatically improve productivity and profit. MERLIN Tempus delivers a 10%-50% average productivity increase, earns 20%-plus profit improvement based on just a 10% increase in Overall Equipment Effectiveness, achieves payback in less than four months with an Internal Rate of Return greater than 300%, and ensures no machine is left behind - connecting them with MTConnect, other protocols, or MERLIN hardware adapters for older machines. Combined with MERLIN Tempus, MEMEX's Continuous Improvement Fast-Track Services reveal ongoing factory productivity gains and ROI for years to come. To learn more, please visit: www.MemexOEE.com.
Neither the TSX Venture Exchange nor its Regulation services provider (as that term is defined in the policies of the TSX Venture Exchange) accepts responsibility for the adequacy or accuracy of this release.
Memex Inc.:

David McPhail
CEO
Phone: 519-993-1114
Email: Email Contact

Investor Relations

Sean Peasgood
Investor Relations
Phone: 416-565-2805
Email: Email Contact

Rashi Rathore
Marketing Manager
Phone: 905-635-3040 ext 103
Email: Email Contact