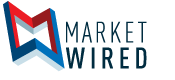 Aeromexico Inaugurates Its New Route to Detroit, Michigan
Starting April 1st, the airline will operate a daily non-stop service between Mexico City and Detroit; The new route adds to the carrier's recent announcement of new service between Monterrey and Detroit, starting on May 1st
Aeromexico Inaugurates Its New Route to Detroit, Michigan
Click here for high-resolution version
/EINPresswire.com/ -- DETROIT, MI--(Marketwired - April 03, 2017) - Aeromexico, Mexico's global airline, announces its new route in the United States: Detroit-Mexico City that started with a daily non-stop flight on April 1st. This flight adds to the recent announcement of the Monterrey-Detroit route, starting on May 1st.
The Mexico City flight is operated with Boeing 737-700 and 737-800 aircraft. And the Monterrey flight will be operated with Embraer 190 aircraft. The flight schedules are listed below:
 
 
 
Detroit-Mexico City*
 
Mexico City-Detroit*
AM 431
 
3:35 p.m.
 
7:05 p.m.
 
Daily
 
AM 430
 
9:01 a.m.
 
2:20 p.m.
 
Daily
 
 
 
 
 
 
 
 
 
 
 
 
 
 
 
Detroit-Monterrey*
 
Monterrey-Detroit*
AM 627
 
2:45 p.m.
 
5:40 p.m.
 
Daily
 
AM 626
 
8:39 a.m.
 
1:16 p.m.
 
Daily
*Schedules are published in local time and are subject to changes without notice
"These new routes will increase connectivity options between Mexico and the United States, as we offer more than 3,000 seats per week to our business and leisure customers, convenient connections will be available to Aguascalientes, Queretaro, Bajio, Hermosillo and other key cities with a strong influence on the automotive industry," said Jorge Goytortua, Senior VP Global Sales.
"Detroit adds to our destination network in the United States, and its customer flow will arrive from our main airline hubs: Mexico City and Monterrey; over 85,000 domestic automotive passengers transit between Mexico and 'The Motor City' every year," added the executive.
"Local traffic to Mexico is growing, so it makes sense that Aeromexico wants to be here in Detroit," said Airport Authority CEO Joseph Nardone. "As Michigan bounces back, we continue seeing more airlines take an interest in Detroit, which is positive economic news for our businesses and community."
Aeromexico has served the U.S. market for more than 60 years, and has a strong presence in major cities in Central and South America, Canada, Europe and Asia.
About Grupo Aeromexico
Grupo Aeromexico, S.A.B. de C.V. is a holding company whose subsidiaries are engaged in commercial aviation in Mexico and the promotion of passenger loyalty programs. Aeromexico, Mexico's global airline, operates more than 600 daily flights and its main hub is in Terminal 2 at the Mexico City International Airport. Its destinations network features more than 80 cities on three continents, including 44 destinations in Mexico, 19 in the United States, 15 in Latin America, four in Canada, four in Europe and three in Asia.
The Group's fleet of more than 130 aircraft is comprised of Boeing 787, 777 and 737 jet airliners and next generation Embraer 145, 170 and 190 models. In 2012, the airline announced the most significant investment strategy in aviation history in Mexico, to purchase 100 Boeing aircraft including 90 MAX B737 jet airliners and 10 B787-9 Dreamliners.
As a founding member of SkyTeam, Aeromexico offers customers more than 1,000 destinations in 177 countries served by the 20 SkyTeam airline partners rewarding passengers with benefits including access to 672 premium airport lounges around the world. Aeromexico also offers travel on its codeshare partner flights with Delta Air Lines, Alaska Airlines, Avianca, Copa Airlines and Westjet with extensive connectivity in countries like the United States, Brazil, Canada, Chile, Colombia and Peru. www.aeromexico.com www.skyteam.com
Image Available: http://www.marketwire.com/library/MwGo/2017/4/3/11G134856/Images/Detroit_Willow_Image-05b98a220b2bb9e6aa17ed5160b3cc6d.jpg