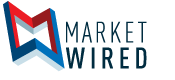 Ecology And Environment, Inc. Sends Letter to Shareholders
E & E Outlines Deep Experience and Extensive Qualifications of Its Two Class A Director NomineesE & E Sets the Record Straight Regarding MRC's Misleading StatementsUrges Shareholders to Vote "FOR" the Election of E & E's Highly Qualified Class A Director Nominees
/EINPresswire.com/ -- LANCASTER, NY--(Marketwired - Apr 3, 2017) - Ecology and Environment, Inc. (NASDAQ: EEI) ("E & E" or the "Company") today announced that the Company's Board of Directors (the "Board") is sending a letter to shareholders in connection with the Company's 2017 Annual Meeting of Shareholders ("Annual Meeting"), which will be held at 9:00 a.m., Eastern Daylight Savings Time, on Thursday, April 20, 2017.
In this letter, the Board highlights the extensive qualifications and highly relevant experience of its two Class A director nominees, Michael S. Betrus and Robert J. Untracht. E & E also presents a series of facts that demonstrate that Mill Road Capital is providing misleading information in its communications to E & E shareholders. The Board urges shareholders to vote "FOR" the Company's highly qualified nominees, by signing, dating and returning the WHITE proxy card. A link to the letter can be found below:
E & E's Letter to Shareholders
About Ecology and Environment, Inc.
Ecology and Environment, Inc. ("E & E" or the "Company") is a global network of innovators and problem solvers, dedicated professionals and industry leaders in scientific, engineering, and planning disciplines working collaboratively with clients to develop technically sound, science-based solutions to the leading environmental challenges of our time. We have worked with clients on thousands of projects in more than 120 countries, including some of the most complex, high-profile projects in the world.
For projects across a broad range of market sectors, we bring a proactive, collaborative approach and a comprehensive understanding of both the natural and regulatory environment. We establish trust and credibility with every relationship we build and every project we complete. We work with integrity and invest in truly understanding our clients, their challenges, their opportunities, and their business objectives. In doing so, we are able to transcend the traditional client-consultant relationship and act as valued strategic advisors, providing clients with a clear line of sight to their goals.
Our U.S. offices are headquartered and incorporated in New York State. We are listed on the NASDAQ Stock Exchange ("NASDAQ") under the ticker symbol "EEI."