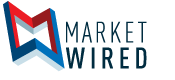 Petro Waste Environmental Set to Open Orla Landfill on April 3
Delaware Basin Facility Is Ideally Positioned to Serve the Resurging Oil and Gas Industry
/EINPresswire.com/ -- SAN ANTONIO, TX--(Marketwired - April 03, 2017) - San Antonio-based Petro Waste Environmental LP (PWE) today set the opening of its Orla Landfill facility in Reeves County, Texas, for April 3.
"We are very excited about the opening of the Orla Landfill in the Delaware Basin," said Petro Waste Founder and CEO George Wommack. "This represents a significant step toward achieving Petro Waste's goal of locating PWE facilities within 30 miles of all drilling activities in the Permian Basin."
The Orla Landfill is a 217-acre Texas Railroad Commission (RRC)-regulated oil and gas non-hazardous solid waste disposal facility at the intersection of Highway 285 and FM 652 in Reeves County, Texas. The landfill will accept oil- and water-based mud, oil- and water-based drill cuttings, contaminated soil and RCRA exempt non-hazardous E&P waste. The facility will also provide washouts and other ancillary services.
The Orla Landfill is the first in a series of facilities planned by Petro Waste in the Permian Basin. The company is also constructing a landfill in Howard County between Stanton and Big Spring on the north side of the frontage road of Interstate 20 at exit 165. The 144-acre Howard County Landfill is expected to open in the third quarter of 2017 and will provide the same services as the Orla Landfill. Petro Waste also holds a permit for a facility on IH-20 on the Pecos-Reeves County border and is permitting an additional facility in the southern Midland Basin.
Oil and gas E&P creates various forms of waste that must be processed and disposed of according to strict regulations set by the Railroad Commission of Texas (RRC) and the U.S. Environmental Protection Agency (EPA). In recent years, technological advancements have helped E&P companies extract hydrocarbons from the earth more efficiently, but have increased the volume of non-hazardous solid wastes and high-solids-content waste fluids. However, the lack of infrastructure in the Permian and Eagle Ford plays capable of efficiently processing and disposing of these waste streams made it necessary to truck large quantities of the wastes over long distances.
Wommack founded Petro Waste Environmental LP in 2012 to address this infrastructure shortage. Since then, PWE has been constructing state-of-the-art, RRC-permitted waste-processing and disposal facilities strategically located throughout the Permian Basin and the Eagle Ford Shale. High standards of safety and compliance are Petro Waste's top priority. The company works with the best engineering firms to create state-of-the-art facilities using world-class technology, including high-tech automation and monitoring systems that supplement the functions of onsite personnel.
Petro Waste has enjoyed tremendous success, despite declining oil prices over the past few years. The company is well capitalized, with no debt, enabling it to excel in a depressed market. This solid financial base has afforded PWE the flexibility to maintain long-term growth priorities and focus on providing the best solutions to fulfill their customers' needs.
Even in a down market, 2016 was a great year for the company from a permitting and construction perspective, and 2017 is aligning to be even more productive. In addition to opening the Orla and Howard landfills, Petro Waste will begin construction on two large-scale regional landfill projects this year, plus a third in the Permian Basin and, potentially, a fourth in Eagle Ford, as dictated by market demand.
"With our strong financial structure and solvency, Petro Waste is well-positioned to support the resurgence in drilling activity through our network of state of the art facilities," said Wommack. "The future of oil and gas exploration and production in Texas is bright, and we are prepared to play an integral role in the process."
ABOUT PETRO WASTE ENVIRONMENTAL LP
Petro Waste Environmental LP is building one of the largest networks of oilfield waste-processing and disposal facilities in the United States, strategically locating facilities throughout the Permian Basin and Eagle Ford plays. The company provides all forms of non-hazardous E&P waste-processing and disposal. Petro Waste is continually adding new facilities to ensure its customers have access to waste disposal facilities that meet federal and state guidelines as close as possible to their drilling sites. Its goal is to be no more than 30 miles from any E&P activity within its operating basins.