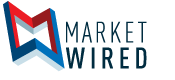 Update on Jereh Energy Services Bond Extension Agreement
/EINPresswire.com/ -- CALGARY, ALBERTA--(Marketwired - Mar 31, 2017) - West Mountain Environmental Corp. (the "Company" or "WMT") (TSX VENTURE:WMT), as of close of business today, is in default of the repayment terms of the July 11, 2016 Bond Extension Agreement with Jereh Energy Services ("Jereh"). Good faith efforts on the part of WMT to renegotiate the payment terms and rectify Jereh's breach of said agreement have failed.
About West Mountain
West Mountain is an established Canadian environmental solutions company specializing in the thermal treatment of a variety of hazardous and non-hazardous waste streams. Through its subsidiaries it employs a unique indirectly heated, closed loop technology that allows it to extract even the most hazardous contaminants from soil and industrial sludge converting much of it into reusable oil and synthetic natural gas that it uses to sustain the process. This methodology offers significant opportunity for greenhouse gas reduction over traditional hazardous waste destruction technologies. The Company's management team maintains expertise in hazardous waste management and contaminated site remediation with experience spanning North America and 15 countries internationally.
Neither TSX Venture Exchange nor its Regulation Services Provider (as that term is defined in the policies of the TSX Venture Exchange) accepts the responsibility for the adequacy or accuracy of this release.