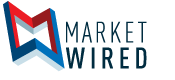 Robix Announces Shares for Debt Private Placement
/EINPresswire.com/ -- LETHBRIDGE, ALBERTA--(Marketwired - Mar 31, 2017) - Robix Environmental Technologies, Inc. ("Robix" or the "Corporation") (CSE:RZX) (CSE:RZX.CN) (FRANKFURT:R0X) announced today that it settled outstanding indebtedness of $42,000 through the issuance of 210,000 common shares of the Corporation at a deemed price of $0.20 per common share (the "Debt Settlement"). The common shares issued in connection with the Debt Settlement are subject to a hold period that expires on July 30, 2017.
About Robix:
Robix is focused on the worldwide market for oil containment, recovery and cleaning equipment specifically for the oil spill protection, oil production and water cleaning and purification industries. To that end, Robix has commercialized its C Series Clean Ocean Vessel and the P Series Stationary Platform; both are based on a patented revolutionary oil recovery technology. The C Series is a vessel that recovers oil in rough ocean waters, lakes, rivers and tailings ponds in virtually any conditions. The P Series is an oil recovery platform designed to accelerate oil recovery from settling ponds at production facilities. The Company also offers a suite of Hydro Cycle Water purification and cleaning products.
No stock exchange or any securities regulatory body has reviewed the contents of this news release.