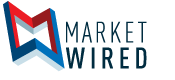 American Leisure Holdings, Inc. Completes Merger with Esports Gaming and Content Provider, GG Media Network
/EINPresswire.com/ -- LAS VEGAS, NV--(Marketwired - Mar 30, 2017) - American Leisure Holdings, Inc. (OTC: AMLH) is pleased to announce that it has finalized a merger with GG Media Network, parent company to GG Studios, LLC, a rising eSports media production company.
Incoming management will include GG Studios' co-founder, Christian Bishop, who will serve as CEO for American Leisure. Bishop is a former telecommunications consultant serving as Enterprise Media Director with Level 3 Communications and Director of Content for BidChat, a cutting edge two-way live broadcasting platform for social influencers. Bishop also served as Executive Producer for newly created movie, Huntsville (2017), starring Sophie Turner and Dylan McDermott. Bishop also happens to be among last year's contestants for ABC's long running reality powerhouse, 'The Bachelorette'. 
The Worldwide audience for eSports is now over 200 million viewers with major networks like TBS and online platforms like Twitch getting in on the action by streaming shows like ELEAGUE's 'Counter-Strike', featuring 24 teams from across the world competing in two 10 week league sessions; a project from a partnership between Turner Broadcasting and WME-IMG. Christina Alejandre, VP of eSports at Turner Sports comments that the overall network viewership has spiked by millions as a result of their eSports coverage.
GG Studios works with publishers and sponsors to create and distribute original eSports content for both television and digital platforms. The Company intends on becoming the industry leader in development of premium for eSports fans. The company has three divisions:
GG Studios | Non-scripted Content Production

: Provides specialized production on a wide range of hand-picked projects related to the eSports industry, it's players, and the fans that fuel its exponential growth. GG Studios creates non-scripted content for television and digital platforms.

Talent Management and Brand Sponsorship

: Focused in areas such as product, cross-promotion, digital rights management, monetization/sales, and audience development with the goal of providing both amateur and professional video game players, the services and proprietary tools to help manage their channels and grow their audience, while simultaneously garnering brand deals.

eSports Events Management Division

: Manages and promotes running officially accredited video game tournaments garnered through partnerships and collaborations with developers, vendors, and sponsors.
Appointment of incoming management and directors to follow along with announcements detailing the company's strengths and objectives for 2017 and beyond.

EIN Presswire does not exercise editorial control over third-party content provided, uploaded, published, or distributed by users of EIN Presswire. We are a distributor, not a publisher, of 3rd party content. Such content may contain the views, opinions, statements, offers, and other material of the respective users, suppliers, participants, or authors.