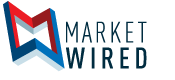 Adacel to Supply Additional Cockpit Voice Command Units to Leonardo
/EINPresswire.com/ -- ORLANDO, FL--(Marketwired - March 30, 2017) - Adacel Systems Inc. (Adacel or the Company) is pleased to announce that it has been awarded a contract to supply additional cockpit voice command units and upgrades to Leonardo S.p.A. of Italy for use in the M-346 advanced jet trainer aircraft and simulator.
Adacel's direct voice input control system is designed to reduce pilot workload and cockpit distractions. The advanced speech recognition features developed by Adacel in effect enable the pilot and the aircraft to talk to each other, safely automating many tasks that would otherwise require multi-step manual input from the pilot. The Adacel system provides technologically advanced control input for modern aircraft and complements Leonardo's vision for the role of the M-346 aircraft.
The M-346 is Leonardo's proposed solution for the T-X program, where the USAF are expected to purchase up to 350 new advanced jet trainers.
Originally contracted in 2009, Adacel supplies both the hardware components and the advanced software required to integrate their state-of-the-art speech recognition into the M-346 avionics package.
About Adacel
Adacel is a leading developer of advanced speech recognition applications, simulation and training solutions, and operational air traffic management systems. Adacel is particularly well known for innovations within the ATC simulation and speech recognition fields. The Company's products are widely used throughout North America, Europe, the Middle East and the Asia Pacific region. Adacel is listed on the ASX and further information on the Company can be found on its website at www.adacel.com.
Media Contact:
Tom Evers
Director, Marketing & Communications
407 581 1560
Email contact