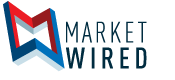 MyDream Interactive's Free VR Toolbox Demo is NOW AVAILABLE
/EINPresswire.com/ -- SAN JOSE, CA--(Marketwired - Mar 29, 2017) - [SVVR] -- MyDream Interactive announced today, that VR Toolbox, the only commercially available 360 desktop solution developed for Oculus Rift and HTC Vive, is now available as a FREE Demo. Designed for both productivity and entertainment, VR Toolbox allows the VR enthusiast to run desktop applications, games and enjoy all formats of videos. The solution is available for Windows 8 and Windows 10.
VR Toolbox offers a VR 'mission control,' enabling users to personalize their rooms with their own 3D art. From the debris of the cosmos, to an art deco theater, users are free to create their own environment and enjoy movies, 360 videos, gaming, live streaming, social media, as well as any desktop productivity app they would normally run on their PC. Desktop productivity is possible due to a special safety feature called "Blended Reality," which allows the users to see their hands and feet in VR.
VR Toolbox is a collaboration of MyDream Interactive and a seasoned group of passionate graphics and VR developers: Rouslan Dimitrov and Scott Cutler.
"We care about making Virtual Reality useful, fun and safe for our customers," said Allison Huynh, CEO at MyDream Interactive. "We set out to create a set of tools to enhance the capabilities of the modern HMD, beyond gaming, for our own needs. We hope others will find our tools useful as well."
The demo version is free and offers the complete VR Toolbox experience except for the watermark. VR Toolbox is available for $13.99 on the Steam Store.
VR Toolbox functionalities:
360 Desktop: infinite real estate for social media, YouTube and Twitch live streaming
Custom VR web browser that unleashes the content of the Internet
Playback and streaming of 4K 360 videos
Personalize your virtual environment
Blended Reality
Runs any desktop application or games
Maps mouse look of First Person game to gaze look on the HMD


For a full list of features, please visit: https://www.vr-toolbox.com/
Pricing and availability
VR Toolbox is available for $13.99 in North America, Europe and throughout the world, except for China. The watermarked demo is available immediately on Steam at http://store.steampowered.com/app/488040.
For screenshots and more information, please go to https://www.vr-toolbox.com/.
About MyDream Interactive Inc. 
Located in Palo Alto, CA, MyDream Interactive is a pioneering development studio in virtual reality and the virtual world of gaming.
All product and company names herein may be trademarks of their registered owners.
Embedded Video Available: http://www2.marketwire.com/mw/frame_mw?attachid=3123830


EIN Presswire does not exercise editorial control over third-party content provided, uploaded, published, or distributed by users of EIN Presswire. We are a distributor, not a publisher, of 3rd party content. Such content may contain the views, opinions, statements, offers, and other material of the respective users, suppliers, participants, or authors.