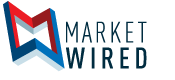 Sunworks Reports Fourth Quarter and Full-Year Results
Delivers Full-Year 2016 Revenue Growth of 61%; Backlog Reaches Record Levels
ROSEVILLE, CA--(Marketwired - March 29, 2017) - Sunworks, Inc. (NASDAQ: SUNW), a provider of solar power solutions for commercial and residential markets, today announced financial results for the fourth quarter and full year ended December 31, 2016.
Full-Year 2016 Summary:
Revenue of $86.4 million, up 61%, compared to $53.7 million in the prior year
Gross margin of 25.6% of total revenue compared to 31.7% in the prior year
Operating loss of $8.0 million compared to operating income of $2.4 million in the prior year
Net loss of $9.4 million, compared to net income of $1.1 million, in the prior year
Cash and cash equivalents of $11.1 million as of December 31, 2016, compared to $12.0 million last year
Backlog of $48.5 million as of December 31, 2016, compared to $47.5 million at December 31, 2015
Revenue of $18.4 million, up 6% compared to $17.3 million in the year-ago quarter
Gross margin of 12.4% of total revenue compared to 36.5% in the year-ago quarter
Operating loss of $3.6 million compared to operating income of $1.5 million in the year-ago quarter
Net loss of $3.7 million, compared to net income of $1.2 million, in the year-ago quarter
Jim Nelson, Sunworks' Chief Executive Officer commented, "I am proud of much of what we accomplished at Sunworks in 2016. Year over year revenue growth of 61% significantly outpaces the industry growth rate. In addition, we broadened our addressable market primarily for commercial and agriculture opportunities and have expanded into more target-rich regions -- all with the goal of continuing our rapid growth. The success of our efforts is reflected not only in the top-line growth, but also in the all-time record backlog that we bring into 2017. All of these factors lead us to be optimistic about the future."
Mr. Nelson continued, "The significant growth and aggressive investment in our initiatives challenged our organization, particularly in the second half of the year. We experienced growing pains with some of our internal processes in attempting to keep pace with the rapid acceleration of the front-end of the business. The rainy weather during our normally busy fourth quarter negatively impacted our revenue and put downward pressure on our financial results. These factors, among others created an unexpected operating loss in the fourth quarter. Some of these losses, as explained in our 10-K filing with the Securities and Exchange Commission, were non-cash adjustments that we do not expect to reoccur in 2017. In addition, we have made and are making changes to improve our back-office processes, strengthened our team, and streamline and focused our investment initiatives. We will continue to make adjustments and improve our business to ensure that we leverage our fast-growing sales into faster growing cash and profitability."
2017 Guidance
Management expects full year 2017 revenue to increase more than 30% versus 2016 and anticipates Sunworks will be profitable for the full year.
Management expects backlog at the end of Q1 2017 to increase versus both the prior year Q1 2016 backlog and the prior quarter backlog -- providing additional optimism for continued growth.
Balance Sheet
The company generated approximately $1.8 million of cash from operating activities for the full year of 2016 compared to $1.3 million for the prior year and finished the year with $11.1 million in cash and cash equivalents.
As of December 31, 2016, the Company had $2.3 million of debt outstanding.
Backlog
Order backlog at December 31, 2016 was $48.5 million, up 2% compared to $47.5 million on December 31, 2015. Backlog is based on orders expected to be delivered during the next 12 months.
 
 
 
 
 
 
 
 
 
 
 
 
 
 
 
 
 
 
Q4 2015
 
Q4 2016
 
% Change
 
Backlog in Dollars ($M)
 
 
 
 
 
 
 
 
 
 
Beginning sales backlog
 
$
29.5
 
$
42.7
 
45
%
 
Total new sales
 
$
35.2
 
$
24.2
 
-31
%
 
Total earned revenue
 
$
17.2
 
$
18.4
 
7
%
 
Ending backlog
 
$
47.5
 
$
48.5
 
2
%
 
 
 
 
 
 
 
 
 
 
Backlog in Megawatts (MW)
 
 
 
 
 
 
 
 
 
 
Beginning sales backlog
 
 
9.5
 
 
13.8
 
45
%
 
Total new MW sales
 
 
11.7
 
 
8.1
 
-31
%
 
Total MW installed
 
 
5.7
 
 
6.1
 
7
%
 
Ending backlog
 
 
15.5
 
 
15.8
 
2
%
 
 
 
 
 
 
 
 
 
 
 
 
 
 
 
 
 
 
 
 
 
 
Conference Call Details
Management will host a conference call to discuss these results today, Wednesday, March 29 at 10:00 a.m. ET. To access the call, please dial 1-(866)-682-6100 (toll free) or 1-(862)-255-5401 (International). The conference call will also be broadcast live over the Internet, which can be accessed via the Investor Relations section of Sunworks' web site at http://ir.sunworksusa.com. All participants should call or access the website approximately 5 minutes before the conference begins.
The webcast will be available for replay for at least 90 days. A telephonic replay of this conference call will also be available by dialing 1-877-481-4010 (toll free) or 1-919-882-2331 (international) until 11:59PM ET on May 12, 2017.
About Sunworks, Inc.
Founded in 1983, Sunworks, Inc. has emerged as a premier provider of solar power solutions for both consumers and businesses. We're committed to quality construction practices that always exceed industry standards and uphold our ideals of ethics and safety.
Today, Sunworks continues to grow its presence, expanding nationally with regional and local offices. We strive to consistently deliver high quality, performance oriented solutions for the agriculture, commercial, federal, public works, residential, and utility industries. Our dedication to excellence is reflected in our 25-year warranty, a benchmark that we stand by in order to support our customers above and beyond their expectations.
Sunworks fields a diverse, seasoned workforce that includes distinguished veterans who are devoted to providing the very best customer experience. All of our employees, from technicians to executives, uphold our company's guiding principles each day. Sunworks is a member of the Solar Energy Industries Association (SEIA) and is a proud advocate for the advancement of solar power. For more information, visit www.sunworksusa.com
Safe Harbor Statement
Matters discussed in this press release contain forward-looking statements within the meaning of the Private Securities Litigation Reform Act of 1995. When used in this press release, the words "anticipate," "believe," "estimate," "may," "intend," "expect" and similar expressions identify such forward-looking statements. Actual results, performance or achievements could differ materially from those contemplated, expressed or implied by the forward-looking statements contained herein. These forward-looking statements are based largely on the expectations of the Company and are subject to a number of risks and uncertainties. These risks include, but are not limited to, risks and uncertainties associated with: the impact of economic, competitive and other factors affecting the Company and its operations, markets, products, and prospects for sales, failure to commercialize our technology, failure of technology to perform as expected, failure to earn profit or revenue, higher costs than expected, persistent operating losses, ownership dilution, inability to repay debt, failure of acquired businesses to perform as expected, the impact on the national and local economies resulting from terrorist actions, and U.S. actions subsequently; and other factors detailed in reports filed by the Company.
 
 
 
 
SUNWORKS, INC. (FORMERLY SOLAR3D, INC.)
 
CONSOLIDATED STATEMENTS OF OPERATIONS
 
FOR THE YEARS ENDED DECEMBER 31, 2016 AND 2015
 
(in thousands, except share and per share data)
 
 
 
 
2016
 
2015
 
 
 
 
 
 
 
 
Sales
$
86,421
 
$
53,713
 
 
 
 
 
 
 
 
Cost of Goods Sold
 
64,311
 
 
36,664
 
 
 
 
 
 
 
 
Gross Profit
 
22,110
 
 
17,049
 
 
 
 
 
 
 
 
Operating Expenses
 
 
 
 
 
 
 
Selling and marketing expenses
 
12,330
 
 
9,344
 
 
General and administrative expenses
 
11,434
 
 
5,094
 
 
Stock based compensation
 
6,041
 
 
136
 
 
Research and development cost
 
-
 
 
53
 
 
Depreciation and amortization
 
323
 
 
51
 
 
 
 
 
 
 
 
 
Total Operating Expenses
 
30,128
 
 
14,678
 
 
 
 
 
 
 
 
Loss/Income before Other Income/(Expenses)
 
(8,018
)
 
2,371
 
 
 
 
 
 
 
 
Other Income/(Expenses)
 
 
 
 
 
 
 
Interest and other income
 
-
 
 
10
 
 
Other expense
 
(329
)
 
(3
)
 
Gain (Loss) on change in fair value of derivative liability
 
-
 
 
69
 
 
Interest expense
 
(1,033
)
 
(1,391
)
 
 
 
 
 
 
 
 
Total Other Income/(Expenses)
 
(1,362
)
 
(1,315
)
 
 
 
 
 
 
 
(Loss) Income before Income Taxes
 
(9,380
)
 
1,056
 
 
 
 
 
 
 
 
Income Tax Expense
 
-
 
 
-
 
 
 
 
 
 
 
 
Net (Loss) Income
$
(9,380
)
$
1,056
 
 
 
 
 
 
 
 
(LOSS) EARNINGS PER SHARE:
 
 
 
 
 
 
 
Basic
$
(0.46
)
$
0.06
 
 
Diluted
$
(0.46
)
$
0.05
 
 
 
 
 
 
 
 
WEIGHTED-AVERAGE COMMON SHARES OUTSTANDING
 
 
 
 
 
 
 
Basic
 
20,227,239
 
 
16,966,921
 
 
Diluted
 
20,227,239
 
 
23,709,210
 
 
 
 
 
SUNWORKS, INC. (FORMERLY SOLAR3D, INC.)
 
CONSOLIDATED BALANCE SHEETS
 
AS OF DECEMBER 31, 2016 AND 2015
 
(in thousands, except share and per share data)
 
 
 
December 31, 2016
 
 
December 31, 2015
 
Current Assets
 
 
 
 
 
 
 
 
 
Cash and cash equivalents
 
$
11,069
 
 
$
12,040
 
 
Restricted cash
 
 
37
 
 
 
37
 
 
Accounts receivable, net
 
 
9,665
 
 
 
7,023
 
 
Inventory
 
 
3,394
 
 
 
1,269
 
 
Costs in excess of billings
 
 
4,307
 
 
 
2,130
 
 
Other current assets
 
 
117
 
 
 
220
 
 
 
 
 
 
 
 
 
 
 
 
Total Current Assets
 
 
28,589
 
 
 
22,719
 
 
 
 
 
 
 
 
 
 
 
 
Property and Equipment, net
 
 
1,674
 
 
 
745
 
 
 
 
 
 
 
 
 
 
Other Assets
 
 
 
 
 
 
 
 
 
Other deposits
 
 
53
 
 
 
36
 
 
Goodwill
 
 
11,364
 
 
 
11,364
 
 
 
 
 
 
 
 
 
 
 
 
Total Other Assets
 
 
11,417
 
 
 
11,400
 
 
 
 
 
 
 
 
 
 
 
 
Total Assets
 
$
41,680
 
 
$
34,864
 
 
 
 
 
 
 
 
 
 
 
 
 
Liabilities and Shareholders' Equity
 
 
 
 
 
 
 
 
Current Liabilities:
 
 
 
 
 
 
 
 
 
Accounts payable and accrued liabilities
 
$
12,979
 
 
$
5,033
 
 
Billings in excess of costs
 
 
4,997
 
 
 
1,990
 
 
Customer deposits
 
 
64
 
 
 
394
 
 
Loan payable, current portion
 
 
218
 
 
 
2,028
 
 
Acquisition convertible promissory notes, net of beneficial conversion feature
 
 
 
 
 
 
 
 
 
of $807 and $1,767, respectively
 
 
959
 
 
 
750
 
 
Convertible promissory notes
 
 
-
 
 
 
850
 
 
 
 
 
 
 
 
 
 
 
Total Current Liabilities
 
 
19,217
 
 
 
11,045
 
 
 
 
 
 
 
 
 
 
Long Term Liabilities
 
 
 
 
 
 
 
 
 
Loan payable
 
 
496
 
 
 
232
 
 
Convertible promissory note
 
 
654
 
 
 
-
 
 
Warranty liability
 
 
116
 
 
 
45
 
 
 
Total Long Term Liabilities
 
 
1,266
 
 
 
277
 
 
 
Total Liabilities
 
 
20,483
 
 
 
11,322
 
 
 
 
 
 
 
 
 
 
 
 
Shareholders' Equity
 
 
 
 
 
 
 
 
 
 
Preferred stock, $.001 par value;
 
 
 
 
 
 
 
 
 
 
5,000,000 authorized shares;
 
 
 
 
 
 
 
 
 
 
Preferred Stock Series B, 1,506,024 and 1,506,024 issued and outstanding,
 
 
 
 
 
 
 
 
 
 
respectively
 
 
2
 
 
 
2
 
 
 
Common stock, $.001 par value;
 
 
 
 
 
 
 
 
 
 
1,000,000,000 authorized shares;
 
 
 
 
 
 
 
 
 
 
20,853,921 and 18,320,535 shares issued and outstanding, respectively
 
 
21
 
 
 
18
 
 
 
Additional paid in capital
 
 
70,317
 
 
 
63,285
 
 
 
Accumulated deficit
 
 
(49,143
)
 
 
(39,763
)
 
 
 
 
 
 
 
 
 
 
 
Total Shareholders' Equity
 
 
21,197
 
 
 
23,542
 
 
 
 
Total Liabilities and Shareholders' Equity
 
$
41,680
 
 
$
34,864