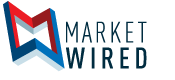 Voxelus Finalizes Terms on Voxels Token-to-Equity Conversion Option
Holders of Voxels Cryptocurrency Can Now Own Equity Stake in Voxelus, the Leading Virtual Reality World Builder and Marketplace
/EINPresswire.com/ -- LOS ANGELES, CA and BUENOS AIRES, ARGENTINA--(Marketwired - Mar 28, 2017) - Voxelus (www.voxelus.com), the world's leading virtual reality world builder and marketplace, today finalized participation details of the first-ever crypto-to-company equity program that it will offer up to a 33.3 percent equity stake in Voxelus, Inc., in exchange for the 15 percent of Voxels cryptocurrency that is currently issued and outstanding on the market. U.S. accredited investors who hold at least 2 million Voxels are invited to participate in this one-time opportunity, as well as token holders in jurisdictions where such purchases are allowed.
"The virtual reality market is growing, but its most significant initial use cases have been in the corporate world," said Martin Repetto, CEO of Voxelus. "We are still firm believers in the future of consumer VR, and that the Voxel will be the predominant token as this reality takes place. However, in the meantime, we wanted to give the opportunity for some of the largest Voxels token holders to convert some of their tokens into equity in the corporate entity that is addressing both consumer and corporate applications. We believe this is the first time this sort of conversion has been offered, but it will no doubt be a wave of the future as more companies look to tokenization of securities in their funding mix."
The logistics for this opportunity are fairly simple: Voxel holders with at least 2 million in Voxels can participate in the program that will run for just one month. At www.thevoxel.com you can follow the countdown to the date the conversion program start taking applications. Voxelus will provide an online form and wallet address to exchange Voxels for equity on a basis of 33.33 percent of the company for the outstanding 31.5 million voxels or any fraction therein. No obligation is required for holders to trade in their Voxels and they will continue to actively trade on Bittrex, Poloniex, Shapeshift and other exchanges globally. Plus, Voxels will still remain as the only method of purchasing VR assets, games and worlds on the Voxelus marketplace. 
The exchange will begin on Monday, April 10, and will run for a month at a fixed rate of 2.116 percent of the company for every 2,000,000 voxels, regardless of the price of voxels that day. A minimum of 2 million Voxels is required to participate and the maximum amount of Voxels each holder can exchange for equity is 10 million. Those voxels re-acquired by Voxelus will be used for its next round of funding at the rate of no more than 1,000,000 voxels per month, which represents less than one-half of one percent of all outstanding voxels (6 percent per year).
"Being an investor in a mature VR company has never been so easy," said Halsey Minor, co-founder of Voxelus. "By using voxels instead of US dollars, you can own stake in one of VR's most promising companies at an attractive valuation."
The equity stake in Voxelus will be in common stock in Voxelus, Inc., which is a Delaware corporation with business development and marketing in Los Angeles and technical operations in Argentina. Since there is no preferred stock issued, all persons participating will be on an even playing field with the founders, early investors and employees. Voxelus was co-founded by Repetto, Maximo Radice and Halsey Minor, founder of CNET, a NASDAQ 100 company prior to its sale to CBS, and co-founder of Salesforce.com, GrandCentral (now Google Voice), Open DNS, NBCi, Rhapsody and Uphold.
For more information on the Equity-Conversion Program, please visit: www.thevoxel.com
About Voxels
The Voxel (VOX) in-game cryptocurrency powering all sales and e-commerce on the site is a revolutionary new blockchain product, combining the same "proof of work" security behind bitcoin with a unique checkpoint server that prevents possible attacks on the network. The cryptocurrency began trading on March 31, 2016 and trades actively on the three largest exchanges for alternative cryptocurrency: Bittrex (www.bittrex.com), Poloniex (www.poloniex.com) and ShapeShift (www.shapeshift.com), as well as two smaller exchanges. ShapeShift founder/CEO Erik Voorhees was responsible for naming the in-game cryptocurrency token the Voxel. ShapeShift is an early investor in Voxels and facilitated its $500,000 crowdsale, which ended in December, 2015.
About Voxelus
Founded in 2015, Voxelus is a revolutionary platform that allows anyone to create Virtual Reality games, experiences and virtual spaces without writing a line of code. The platform consists of Voxelus Creator, a 3D design app for PC and Mac; Voxelus Viewer, which works on desktop PCs, Oculus Rift and Samsung VR devices; and the Voxelus Marketplace, which allows creators to sell and user to buy VR content and games for the Voxelus ecosystem, using the unique Voxel in-game cryptocurrency.
Distribution channels:
Amusement, Gaming & Casino
,
Banking, Finance & Investment Industry
,
Business & Economy
,
Consumer Goods
,
IT Industry
,
Media, Advertising & PR
,
Technology
,
Telecommunications

EIN Presswire does not exercise editorial control over third-party content provided, uploaded, published, or distributed by users of EIN Presswire. We are a distributor, not a publisher, of 3rd party content. Such content may contain the views, opinions, statements, offers, and other material of the respective users, suppliers, participants, or authors.