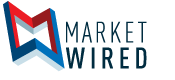 GreenPower Commences trading on the OTCQX
/EINPresswire.com/ -- VANCOUVER, BC--(Marketwired - March 28, 2017) - GreenPower Motor Company Inc. (TSX VENTURE: GPV) (OTCQX: GPVRF) ("GreenPower"), announces that the Company has qualified to trade on the OTCQX® Best Market. GreenPower upgraded to OTCQX from the OTCQB® Venture Market.
GreenPower trades on the OTCQX under the symbol "GPVRF." U.S. investors can find current financial disclosure and Real-Time Level 2 quotes for the company on www.otcmarkets.com.
"GreenPower Motor's unique approach to electric-powered buses is enabling local governments to reduce their dependence on fossil fuels," said Jason Paltrowitz, Executive Vice President of Corporate Services at OTC Markets Group. "We welcome this innovative company to the OTCQX market and look forward to supporting its continued growth and success."
Fraser Atkinson, Chairman of GreenPower, stated, "Qualifying to trade on the OTCQX market is a significant step towards increasing the liquidity of our stock. The move allows GreenPower access to a larger number of retail and institutional investors and more readily enables the execution of orders for our company's stock."
GreenPower was sponsored for OTCQX by Clark Wilson LLP, a qualified 3rd party firm responsible for providing guidance on OTCQX requirements and recommending membership.
About GreenPower Motor Company Inc.
GreenPower Motor Company Inc. develops electric powered vehicles for commercial markets. GreenPower offers a range of electric powered buses deploying electric drive and battery technologies with a lightweight chassis and low floor or high floor body. GreenPower's bus is based on a flexible clean sheet design and utilizes a custom battery management system and a proprietary Flex Power system for the drive motors. GreenPower integrates global suppliers for key components such as Siemens for the two drive motors, Knorr for the brakes, ZF for the axles and Parker for the dash and control systems. This OEM platform allows GreenPower to meet the specifications of various operators while providing standard parts for ease of maintenance and accessibility for warranty requirements. For further information go to www.greenpowerbus.com
Neither the TSX Venture Exchange nor its Regulation Services Provider (as that term is defined in the policies of the TSX Venture Exchange) accepts responsibility for the adequacy or accuracy of this release.
© 2017 GreenPower Motor Company Inc. All rights reserved.
For further information contact:
Fraser Atkinson
Chairman
(604) 220-8048