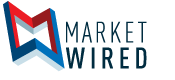 In Ovations Holdings, Inc. Issues Shareholder Update; Cancels Reverse Stock Split
/EINPresswire.com/ -- NEW YORK, NY--(Marketwired - Mar 28, 2017) -  In Ovations Holdings, Inc. (OTC PINK: INOH) is pleased to report to its shareholders recent company developments. INOH announces cancellation of its proposed reversed stock split. The company is also working with its attorney and accountant to shortly become current on OTCmarkets.com.
The company recently concluded a joint venture agreement with Seychelle Environmental Technologies, Inc. www.seychelle.com. Seychelle boasts a superior line of portable water filtration systems that addresses recent national news regarding contaminated drinking water. The company believes this will broaden its water purification division (Atmospheric Water Solutions) and create increased shareholder value.
The company is also working on other initiatives that will be communicated to shareholders shortly via a new website under development and social media.
In Ovations Holdings, Inc. appreciates the patience of its shareholders and will give additional updates in the coming weeks.
Safe Harbor Statement:
Under the Private Securities Litigation Reform Act of 1995: This press release may contain certain statements that are not descriptions of historical information, but are forward-looking statements within the meaning of Section 27A of the Securities Act of 1933 and Section 21E of the Securities Exchange Act of 1934. These forward-looking statements refer to matters that involve risks and uncertainties. Such statements reflect management's current views and are based on certain assumptions. Actual results could differ materially from the assumptions currently anticipated.