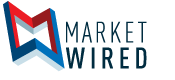 O'Brien Communications Group Publishes New Website and Evolves its Brand
Entering its 14th year, OCG's site features new design, new content, and an evolved mark
/EINPresswire.com/ -- SOUTH WINDSOR, CT--(Marketwired - Mar 28, 2017) -  After celebrating its 13th anniversary, O'Brien Communications Group (OCG) has published a new website and evolved its brand. In addition to a new design, the new site presents cleaner access to content and a bolder approach to cultivating prospects. The new site also features blog posts from the whole OCG team, as well as more prominent placement of Thought Leadership, OCG's popular monthly comic strip.
"We often tell our clients a brand needs to reflect the personalities of the people it represents," said Jonathan Spiliotopoulos, Partner, Graphics and Interactive, at OCG. "We also tell them brands need to evolve over time as people change, companies change, and the world changes around them. After 13 years, we believe our new graphic language, our new website, its content, and some new campaigns more effectively show who we are as a team, what we're about, and what we can do. Those things also better illustrate the enthusiasm, passion, and energy we feel for our company and our work."
In addition to a new design and branding, OCG also plans on broadening its target market. While continuing to work with insurance technology companies, OCG has discovered its strategic and tactical services benefit companies in other industries and will expand its business-development activities accordingly.
"I've seen our services transform organizations," said JoAnna Bennett, Partner, Account Management, at OCG, "from positioning brands effectively enough to be acquired, to simplifying a global corporation's brand and product, to helping a start-up develop its character and voice, and even making small-business owners feel proud of their newly imagined brands. Our work is usually focused on the brands of others, but this time we chose to focus on ourselves. At this point in our maturity, we've earned that right. And we're honored to share our vision with you."
About O'Brien Communications Group
O'Brien Communications Group is a B2B brand-management and marketing firm. OCG offers its clients strategic and tactical marketing services -- planning, creating, executing, and implementing digital and print marketing programs. For more information, please visit www.obriencg.com, e-mail info@obriencg.com, or call 860-944-9022.