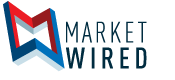 Locus adds Consumer Confidence Report (CCR) module to Locus EIM Water
Streamline and simplify annual CCR preparation with powerful and intuitive tools
/EINPresswire.com/ -- SAN FRANCISCO, CA--(Marketwired - March 28, 2017) - Locus Technologies (Locus), the leader in cloud-based environmental compliance and sustainability management software, is excited to announce the release of the Consumer Confidence Report (CCR) module as an addition to Locus EIM Water.
The Locus EIM Water configuration is designed for water system owners and operators to simplify the sampling, management, tracking, and regulatory reporting of drinking water data. With the addition of the CCR module, the system now streamlines a complex and often tedious process of preparing the annual calculations required for the report.
The module guides the user through the steps of calculating the required statistics for the various analytical groups, as specified in the regulations. This tool also provides access to both the raw data that was used in the construction of the report as well as various intermediate calculations. Additionally, it addresses contaminant groups not sampled in the current year, making complying with the requirements significantly easier.
The EPA Safe Water Drinking Act requires that water system owners and operators annually prepare the Consumer Confidence Report for their customers. This report is something most water consumers are very familiar with throughout the U.S., as in most cases the local water provider directly provides a copy of the report to consumers. By design, the CCR is simple and easy to read, and conveys a detailed view of drinking water quality for consumers. What is not apparent in the report that consumers see is the complex process behind creating the report, including a structured review of one or more years of compliance data. This is where Locus EIM Water makes a difference for water system owners and operators.
"We are excited to add this key module to Locus EIM Water," said Wes Hawthorne, President of Locus Technologies. "We know that Locus EIM Water is a great tool for managing the routine sampling and reporting needs of water system owners and operators, but we knew the CCR was one area where our customers often requested help. With our simple and intuitive module, the CCR preparation process will be greatly streamlined, which is a win-win for the water system owners/operators and consumers."
ABOUT LOCUS TECHNOLOGIES
Locus Technologies is a leading environmental and sustainability software company that has been helping companies achieve environmental and compliance business excellence since 1997. Public and private companies, such as Chevron, Honeywell, Stanford Linear Accelerator Center, Honolulu Board of Water Supply, Monsanto, DuPont, San Jose Water and Los Alamos National Laboratory, rely on Locus to manage their water quality, air, and soil data to calculate emissions including greenhouse gases, discharges, as well as remediation efforts and environmental impacts. Locus provides mobile and cloud-based/Platform-as-a-service (PaaS) software solutions to design custom and semi-custom solutions. For more information, visit www.locustec.com or email info@locustec.com.