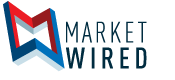 $MRNJ Adds Cannabis Subsidiary
/EINPresswire.com/ -- DOVER, DE--(Marketwired - Mar 27, 2017) - Metatron, Inc. (OTC PINK: MRNJ) is thrilled to announce that the board of directors have agreed upon making Canniboids a wholly owned subsidiary. This will allow cannabis investors to solely invest and grow Canniboids during this market surge. Also, the company plans to release Canniboids' new website along with the app revamp this 4/20. Metatron believes that the additional website will give users more options of distributors for cannabinoid based products and increase the usage for Canniboids' service.
The $1,000,000 Reg A capital raise, will use the company's Series B Preferred Shares and is expected to be completed in three phases. Each phase will represent its own discounted percentage, giving initial investors the advantage. The fund will provide non-toxic funding to assist in the development and maintenance of Canniboids as well as assist in the consolidation of past legacy debt to provide for a more stable market. More details of the Reg A raise will be released in the very near future.
Joe Riehl, CEO of Metatron, says, "Our main focus is producing a quality Cannabis product for this rapidly growing industry. Isolating Canniboids as its own subsidiary, will ensure it receives the much needed support to be a front runner in the CBD market. This year, analysts expect the cannabis market to produce $6.7B of new wealth, by 2020, Bank of America and Merrill Lynch estimate that will grow to $35 billion a year, and the New York Times describes what's taking place as a gold rush. Metatron is eager to take advantage of this opportunity."
Download Apps
People interested can view and download our current live apps focused on mental health and wellness, cannabis, and message encryption by visiting the app stores below. We plan to update these apps in our upcoming relaunch, and will be adding a couple more to our list.
The Company has experience in developing over 2000+ mobile applications in the past years, with over 3.5 million in sales. Stay tuned!
iTunes: https://itunes.apple.com/us/artist/i-mobilize-inc./id325075390
Google Play: https://play.google.com/store/apps/developer?id=Metatron+Inc
Facebook: http://www.facebook.com/metatroninc
Twitter: http://twitter.com/metatroninc
News: http://metatroninc.com/blog
Forward-Looking Statements: Any statements made in this press release which are not historical facts contain certain forward-looking statements, as such term is defined in the Private Litigation Reform Act of 1995, concerning potential developments affecting the business, prospects, financial condition and other aspects of the company to which this release pertains. These forward-looking statements involve known and unknown risks, uncertainties and other factors that may cause our actual results of the specific items described in this release, and the company's operations generally, to differ materially from what is projected in such forward-looking statements. Although such statements are based upon the best judgments of management of the company as of the date of this release, significant deviations in magnitude, timing and other factors may result from business risks and uncertainties including, without limitation, the company's need for additional financing, which is not assured and which may result in dilution of shareholders, the company's status as a small company with a limited operating history, dependence on third parties and the continuing popularity of the iOS operating system, general market and economic conditions, technical factors, receipt of revenues, and other factors, many of which are beyond the control of the company. Although we believe that the expectations reflected in the forward-looking statements are reasonable, we cannot guarantee future results, levels of activity, performance, or achievements. Moreover, neither we nor any other person assumes responsibility for the accuracy and completeness of such statements, and we disclaim any obligation to update information contained in any forward looking statement. Metatron retained Global Discovery Group Inc. for $30,500 for consulting services, CSC Partners for $1,500, Bas1 for $2501and the company retained Pacific Equity Alliance LLC by issuing Integrative Business Alliance LLC 100m rule 144 for 1 year consulting services. Metatron does not grow, sell or distribute any substances that violate United States Law or the controlled substance act.

EIN Presswire does not exercise editorial control over third-party content provided, uploaded, published, or distributed by users of EIN Presswire. We are a distributor, not a publisher, of 3rd party content. Such content may contain the views, opinions, statements, offers, and other material of the respective users, suppliers, participants, or authors.