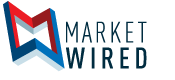 Time Escape Brings More Challenges, Variety, and Diversity to Escape Games
Time Escape brings seven new scenarios to test teamwork, communication, and logic
/EINPresswire.com/ -- VANCOUVER, BC--(Marketwired - March 22, 2017) - Get ready for the ultimate escape room experience in Vancouver. Time Escape has created the most logical and immersive escape rooms to test the mental and logical capacities of each player by pitching them into seven alternative realities:
Rather than being a linear experience, teams come together to analyze hints, solve non-linear puzzles and ultimately escape from rooms designed to test teamwork, communication, hand-eye coordination, and outside-the-box thinking.
For example, in The Haunted Cabin, fake doors and winding hallways become an eternal maze, making any maps useless. Fortunately, the cabin has supplied its own. As ghostbusters, the playing team must break the myth and find their way out of the cabin before they become trapped forever.
Every room accommodates different players and different skill levels, although most rooms require a minimum of two or three players.
As a global company with in-house fabricators, electricians, and professional game designers, Time Escape has brought the most intricate, high tech, and puzzle-oriented escape rooms to Vancouver.
Book your Time Escape experience online today. Call 604-232-9775 for more information.
About the Company
Time Escape is North America's most intricate, high-tech, puzzle-oriented escape room. Teams are required to navigate through a series of mind-bending puzzles in order to escape from elaborately themed rooms. The simulations are great for bringing families and corporate teams together as the game-which is not based on age, gender, or education-puts your teamwork, communication, and hand-eye coordination to the test.
For more information, visit: http://timeescape.com/ or call 604-232-9775

EIN Presswire does not exercise editorial control over third-party content provided, uploaded, published, or distributed by users of EIN Presswire. We are a distributor, not a publisher, of 3rd party content. Such content may contain the views, opinions, statements, offers, and other material of the respective users, suppliers, participants, or authors.