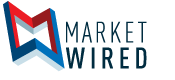 Institutional Analyst Inc. Initiates Coverage on Vystar's Vytex Better, Cleaner Latex
/EINPresswire.com/ -- ATLANTA, GA--(Marketwired - Mar 22, 2017) - Institutional Analyst Inc. has initiated coverage of Vystar Corp. (OTC PINK: VYST), with a report in "Biotech Stock Review" detailing the market opportunity for Vystar as the exclusive creator and licensor of breakthrough patented processes that remove virtually all proteins and non-rubbers that cause latex allergies and odor from latex to create Vytex® natural rubber latex (NRL) that can be used in over 40,000 products. The report is available on Vytex.com/blog/ and InternetStockReview.com
"The coverage initiated by the Biotech Stock Review comes at an excellent time for potential investors as we now have a network of highly capable suppliers on a global basis to produce Vytex natural rubber latex," stated CEO William Doyle. "It has been a long journey to perfect our breakthrough patented processes that remove virtually all proteins and non-rubbers that cause latex allergies from latex to create Vytex®, which is a technically superior, sustainable, biodegradable, more durable and more ecofriendly product than traditional latex and petrochemical-based materials. We are fortunate to have enlisted Institutional Analyst Inc. to provide ongoing coverage via "Biotech Stock Review" as we roll Vytex out to our three initial target markets: foam for the home furnishings market, adhesives for the apparel market and latex gloves for the medical market."
Roland Rick Perry, Editor of Biotech Stock Review, stated, "Now that the process has been perfected, Vystar has a viable 'Intel Inside' business model whereby established producers of natural latex can create and sell cleaner, better latex which, most importantly, can be done with their existing processing equipment with minor modifications and processing costs associated with the Vytex deproteinization kit and licensing. With approximately 1.2 million metric tons of natural rubber latex purchased every year, Vystar is in the enviable position of garnering a small fee on each pound produced without the need to build plants and factories and the capital required to build them. They can instead work with established producers who can now offer their end purchasers a better latex and simultaneously expand natural latex into markets which, until now, were hampered due to allergy concerns -- the best example being medical gloves."
In a November 2016 report by Allied Market Research titled, "Global Disposable Gloves Market" based on key trends tracked, it is anticipated that the market is likely to be valued at $17.2 billion by 2022, registering a CAGR of 12.6% from 2016 to 2022. The report states "The natural rubber gloves segment accounted for around three-fifths revenue share, in 2015 and is expected to maintain its dominance during the forecast period."
Vytex natural latex gloves allow surgeons and healthcare professionals to enjoy the superior tactile sensitivity and strength of latex gloves virtually without risk of developing or experiencing allergic reactions. Vystar management believes that by reducing the risk of latex allergies, Vytex gloves may displace the weaker, less tactilely sensitive and less durable polyethylene, vinyl and nitrile gloves that many institutions transitioned to as a result of latex allergy concerns.
Vytex was recently featured on ION TV's "New to the Street."  Click here to watch it.
For details on Vytex licensing, deproteinization or purchase, contact info@vytex.com or (866) 674-5238, x1 
About Institutional Analyst Inc.
Institutional Analyst Inc. is an independent research and investor‐relations-consulting firm that publishes investment‐research reports on independently selected companies. Institutional Analyst Inc. manages a number of industry specific websites including but not limited to the Internet Stock Review, the Biotech Stock Review, the Restaurant Stock Review, the Private Equity Stock Review, the Patent Stock Review and the National Stock Review.
About Vystar Corporation
Based in Atlanta, GA, Vystar® Corporation (OTC PINK: VYST) is the exclusive creator of Vytex Natural Rubber Latex (NRL), a multi-patented, all-natural, raw material that contains significantly reduced levels of the proteins found in natural rubber latex and can be used in over 40,000 products. Vytex NRL is a 100% renewable resource, environmentally safe, "green" and fully biodegradable. Vystar is working with manufacturers across a broad range of consumer and medical products bringing Vytex NRL to market in adhesives, balloons, condoms, medical devices, mattresses, toppers, and pillows. For more information, visit www.vytex.com.
Forward-looking Statements: Investors are cautioned that certain statements contained in this document as well as some statements in periodic press releases and some oral statements of VYST officials are "Forward-Looking Statements" within the meaning of the Private Securities Litigation Reform Act of 1995 (the "Act"). Forward-looking statements include statements which are predictive in nature, which depend upon or refer to future events or conditions, which include words such as "believes," "anticipates," "intends," "plans," "expects," and similar expressions. In addition, any statements concerning future financial performance (including future revenues, earnings or growth rates), ongoing business strategies or prospects, and possible future VYST actions, which may be provided by management, are also forward-looking statements as defined by the Act. Forward-looking statements involve known and unknown risks, uncertainties, and other factors which may cause the actual results, performance or achievements of the Company to materially differ from any future results, performance, or achievements expressed or implied by such forward-looking statements and to vary significantly from reporting period to reporting period. Although management believes that the assumptions made and expectations reflected in the forward-looking statements are reasonable, there is no assurance that the underlying assumptions will, in fact, prove to be correct or that actual future results will not be different from the expectations expressed in this report. These statements are not guarantees of future performance and VYST has no specific intention to update these statements.
Contacts:

Vystar - Media:
Julie Shepherd
Accentuate PR
847 275 3643
Email Contact

Vystar - Investors:
William Doyle
President
(866) 674-5238, x1

Institutional Analyst Inc.:
Roland Rick Perry
Managing Director
310-594-8062