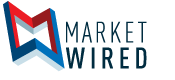 Inventus Announces Board of Director Changes
/EINPresswire.com/ -- TORONTO, ONTARIO--(Marketwired - Mar 21, 2017) - Inventus Mining Corp. (TSX VENTURE:IVS) ("Inventus" or the "Company") today appointed three new members to its Board of Directors. Gary Nassif, Nils Engelstad, and Dr. Richard Sutcliffe have joined Inventus' Board. Greg Gibson, a director since March 2016, has resigned.
Gary Nassif is Senior Vice President of Jerritt Canyon Gold a private gold mining company in Nevada owned by Sprott Mining Inc. Mr. Nassif has 24 years' experience in mining and exploration in Canada, Nevada and sub-Saharan Africa, where he focused mainly on gold, base metals and diamonds. He was previously a part of the management team of Trelawney Mining and Exploration Inc., which was acquired in 2012 by IAMGOLD for $608 million. He holds a Bachelor of Science from Concordia University, a Master of Science from McGill University, and is a registered Professional Geoscientist.
Nils Engelstad is an international corporate and mining lawyer. Mr. Engelstad is currently the Vice President, General Counsel of Alamos Gold Inc., an intermediate gold producer. Prior to joining Alamos, he served as Vice President, General Counsel and Corporate Secretary to McEwen Mining Inc. and its predecessor companies. Mr. Engelstad holds an undergraduate degree in International Relations from the University of Toronto, a Bachelor of Laws from the University of Windsor, a Master of Laws from the University of Toronto, and is a member of the Law Society of Upper Canada.
Dr. Richard H. Sutcliffe is a Professional Geoscientist with 30 years' experience in global mineral exploration and development. Dr. Sutcliffe has had key management roles in developing several gold, platinum group metals, and copper-nickel mining projects. He is currently President of Pavey Ark Minerals Inc., a private exploration project generator, and also manages several Canadian exploration assets for a Virginia-based private company. He is also a director of Harte Gold Corp.
About Inventus Mining Corp.
Inventus is a mineral exploration company focused on the world-class mining district of Sudbury, Ontario. Our principal asset is a 100% interest in the Pardo Paleoplacer Gold Project located 65 km northeast of Sudbury. Pardo is the first important paleoplacer gold discovery found in North America. Inventus has 100,304,403 common shares outstanding (108,898,570 shares on a fully diluted basis). Endurance Gold Corp. owns 25.4% of the issued and outstanding shares, Robert McEwen owns 18%, Eric Sprott owns 13.6%, Osisko Gold Royalties Ltd. owns 6%, and the former CEO Wayne Whymark owns 6.4%.
Visit http://www.inventusmining.com for more information.
Neither TSX Venture Exchange nor its Regulation Services Provider (as that term is defined in the policies of the TSX Venture Exchange) accepts responsibility for the adequacy or accuracy of this release. No stock exchange, regulation services provider, securities commission or other regulatory authority has approved or disapproved the information contained in this news release.