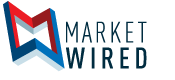 PCORI Board Approves $34 Million to Support Patient-Centered Comparative Clinical Effectiveness Research
Awards include research on treatment for opioid misuse, traumatic brain injury, and torn rotator cuff
/EINPresswire.com/ -- WASHINGTON, DC--(Marketwired - March 21, 2017) - The Patient-Centered Outcomes Research Institute (PCORI) Board of Governors today approved $34 million to fund three large comparative clinical effectiveness research (CER) studies and research to enhance the methods for conducting CER. The funds will support studies of a range of conditions and problems that impose high burdens on patients, caregivers and the healthcare system.
The Board also approved allocating up to $25.4 million to support the long-term sustainability of PCORnet, a PCORI-funded initiative to build a multi-component clinical research network to support faster, more efficient conduct of patient-centered outcomes research.
One award for $13 million will fund a study of treatment for people with opioid use disorders who receive care at federally qualified health centers (FQHC). The study will compare standard care, which includes support from a social worker and referrals to local outpatient community treatment programs, with a program called Personalized Addiction Treatment to Health (PATH). PATH involves onsite treatment at a FQHC and uses several evidence-based practices, such as cognitive-behavioral relapse prevention and medication-assisted treatment. The goal is to determine whether integrating treatment into primary care settings is effective for the low-income patients treated at FQHCs. The study will be led by a team at the Treatment Research Institute, in Philadelphia.
The University of Washington, Seattle, was awarded $12.7 million to support a study comparing approaches to hospital discharge care for patients with moderate to severe traumatic brain injuries (TBI). Rehabilitation professionals now give such patients information, reassurance, advice and referral resources when they leave the hospital. This study will compare this standard approach to an optimized transition care strategy involving a care coordinator. The coordinator provides case management and social and vocational assistance to patients and caregivers for six months after hospital discharge. The study will evaluate whether the optimized strategy affects rehabilitation results and improves quality of life for patients, caregivers and their families.
A third award, for $7.5 million, will support a study that will provide valuable evidence to help patients with rotator cuff tears decide whether to undergo shoulder surgery. Rotator cuff tears represent one of the most common reasons to seek musculoskeletal care in the United States and surgery to correct them is one of the fastest-growing ambulatory surgery procedures. Currently, patients and providers have little information about which patients should have arthroscopic shoulder surgery. The study will examine whether surgery or physical therapy leads to better pain reduction and improved function for people age 50 or older with rotator cuff tears. The project will be led by a research team based at Vanderbilt University in Nashville, Tennessee.
Each of these studies will use a pragmatic clinical research approach. Such studies entail a broader range of patients, and take place during routine care in real-life practice settings. More information about PCORI's pragmatic clinical studies initiative can be found here.
"Each of these new projects can provide much needed evidence to help patients and their families make better informed decisions about what kind of care will work best for them," said PCORI Executive Director Joe Selby, MD, MPH. "We're excited about the important patient-centered questions that these studies aim to answer."
The Board also approved $704,000 for a study on improving methods for conducting CER. This project from Boston Children's Hospital will focus on integrating self-phenotyping into the evaluation of patients with undiagnosed diseases.
Each of the awards was approved pending a business and programmatic review by PCORI staff and issuance of formal contracts.
With these latest awards, PCORI's Board has approved nearly $1.2 billion since 2012 in funding for 365 patient-centered CER studies and $119 million to fund 142 projects to improve the methods for conducting CER.
In addition, with today's approval from the Board, PCORI will provide up to $25.4 million in additional infrastructure-building funds to support the long-term sustainability of PCORnet.
The funds will be provided to the newly incorporated People-Centered Research Foundation (PCRF), a nonprofit formed this month by PCORnet investigators to advance and support the network's sustainability.
The bulk of these infrastructure funds will be used to expand the data and clinical trial capabilities, specifically by increasing the volume of standardized data available for research through the network, adding additional sources of data, and establishing the governance for working relationships between PCRF and the 33 participating networks that make up PCORnet.
Details of all the approved projects can be found on PCORI's website.
About PCORI
The Patient-Centered Outcomes Research Institute (PCORI) is an independent, nonprofit organization authorized by Congress in 2010. Its mission is to fund research that will provide patients, their caregivers, and clinicians with the evidence-based information needed to make better-informed healthcare decisions. PCORI is committed to continually seeking input from a broad range of stakeholders to guide its work. More information is available at www.pcori.org.