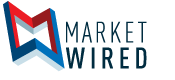 UAW-GM and Non-Profit buildOn Partner to Combat Homelessness in Southwest Detroit
/EINPresswire.com/ -- DETROIT, MI--(Marketwired - March 21, 2017) - This Saturday, March 25th, The Men and Women of the UAW-GM Center For Human Resources (CHR) and buildOn Students will be working together alongside community members in Southwest Detroit to address the issues of homelessness through community service. The CHR people and buildOn students have been working in a collaborative Partnership Program facilitated by non-profit buildOn over the past 6 months.
buildOn's Partnership Program is a unique and immersive service program that allows companies to partner with buildOn students to share skills, offer mentorship and serve their communities in solidarity. Over the course of six months, the CHR and students from Western International High School have been working together during monthly sessions aimed at helping students gain critical tools for their future while addressing the needs of the Detroit community.
CHR people and buildOn students felt it was critical to address the issues of homelessness and for their final project, the students have planned a community picnic and resource fair for the homeless population in Southwest Detroit. This fair will provide a hot meal for anyone who needs it as well hygiene kits with daily essentials, all weather ponchos, warm socks, bus passes with fare, and winter jackets that convert into sleeping bags.
Local community partners have also joined in to share critical resources on Saturday. Some include: Michigan United, which was formed in 2013 to advance fair immigrant rights and reforms and champion other causes for social and economic justice in Michigan; Detroit ID which helps the homeless population understand the process of obtaining a legal ID; and lastly The Empowerment Plan, a Detroit based nonprofit organization focused on permanently elevating families from the generational cycle of homelessness.
Additionally, Rep. Stephanie Chang, 6th district in Michigan's House of Representatives, will be in attendance to show her support.
The event will be held at Clark Park in Southwest Detroit from 10:00am - 12:00pm. For media inquiries, please contact Alex Smith at alex.smith@buildOn.org.
About buildOn: At home or abroad, buildOn's goal is to break the cycle of poverty, illiteracy and low expectations through service and education. Across the U.S., buildOn empowers urban youth to transform their neighborhoods through intensive community service -- working with senior citizens, the homeless, and younger children. These same students help build schools in some of the economically poorest countries in the world. Our students have contributed more than 1.8 million hours of service in the U.S., and have helped build over 1,055 schools in Burkina Faso, Haiti, Nicaragua, Nepal, Senegal, Malawi, and Mali. For more information, visit www.buildon.org. buildOn has a 4-star rating from Charity Navigator.
About the UAW-GM Center for Human Resources:
The UAW-GM Center for Human Resources (CHR) is the national headquarters of the partnership of the United Auto Workers International Union and the General Motors Company. Located on the riverfront in Detroit, Michigan, the organization focuses on training workers from UAW-represented GM facilities in order to continue to make outstanding cars, trucks and crossovers. Training focuses include: Health and Safety, Quality, Manufacturing Systems and more.
The facility features our Health and Safety Training Center, a Simulated Work Environment, state-of-the-art classrooms and more.
Philanthropically, the CHR supports the communities in which UAW-GM people live and work.
For more information, please visit: https://www.uawgmjas.org/