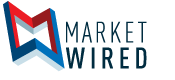 MEDIA ALERT: ESD Alliance to Host CEO Outlook April 6
Semiconductor Engineering's Ed Sperling to Moderate Panel of Four Noted CEOs/Alliance Board Members on the Semiconductor Design Ecosystem
/EINPresswire.com/ -- REDWOOD CITY, CA--(Marketwired - Mar 21, 2017) -
WHO:
The Electronic System Design Alliance (ESD Alliance), an international association of companies providing goods and services throughout the semiconductor design ecosystem
WHAT:
Will host the CEO Outlook moderated by Ed Sperling, editor-in-chief of Semiconductor Engineering and featuring ESD Alliance Board Members:
Aart de Geus, co-chief executive officer (CEO) from Synopsys
Lip-Bu Tan, president and CEO of Cadence
ARM's CEO Simon Segars
Wally Rhines, chairman and CEO of Mentor Graphics
WHEN:
Thursday, April 6, from 6:30 p.m. until 8:45 p.m. Dinner and drinks will be provided. A private reception for ESD Alliance members only to mingle with speakers will begin at 5:30pm.
WHERE:
Synopsys in Mountain View, Calif.
Panelists will discuss their views on the future of the semiconductor design ecosystem, review trends and point out potential opportunities and danger signs ahead. After brief opening statements about the future of the industry, the moderator will lead the panel through a series of discussions about what lies ahead. This will be followed by an interactive audience-driven Q&A session.
The panel is open free of charge to all ESD Alliance member companies. Non-members can attend for a fee of $25. Registration information can be found at: http://conta.cc/2m1ESxf
About the Electronic System Design Alliance
The Electronic System Design (ESD) Alliance, an international association of companies providing goods and services throughout the semiconductor design ecosystem, is a forum to address technical, marketing, economic and legislative issues affecting the entire industry. It acts as the central voice to communicate and promote the value of the semiconductor design industry as a vital component of the global electronics industry. For more information about the ESD Alliance, visit http://www.esd-alliance.org 
All trademarks and registered trademarks are the property of their respective owners.
For more information, contact:
Nanette Collins
Public Relations for the ESD Alliance
(617) 437-1822
Email Contact