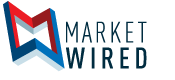 IBM Canada grows beyond initial expectations in Nova Scotia
/EINPresswire.com/ -- HALIFAX, NS --(Marketwired - March 21, 2017) - Nova Scotia Business Inc. has signed an amended agreement with IBM Canada, a cognitive solutions and cloud platform company, that will see IBM expand its client innovation workforce in the province.
In 2012, IBM set targets of creating approximately 500 positions within eight years, and is ahead of plan within the first four years. The company is now adding up to an additional 250 positions at its Client Innovation Centre in the province.
"Our Client Innovation Centre in Halifax brings together our global business insights, technology, research and operations expertise with application development and analytics to help companies better manage their ongoing digital transformation," said Claude Guay, General Manager, IBM Canada Global Business Services. "We're very proud to have contributed to economic growth in Nova Scotia through local investment and by creating many new high value jobs."
Nova Scotia is an attractive location for information communications technology (ICT) companies looking to expand their global footprint. The province is home to 10 universities, and a thriving provincial community college with 13 campuses.
"In 2012, we created a partnership with six Nova Scotia higher education institutions to support skill development for transformative projects that are now underway," said Mr. Guay. "We are more than a year ahead of our estimated hiring target, and this is largely due to the right mix of talent and education in this province."
Nova Scotia's ICT sector also produces innovative products and services in areas including, interactive media, niche-orientated software products and solutions, enterprise solutions and data analytics.
"Nova Scotia offers several key advantages including competitive operating costs, financial incentives, world-class infrastructure and a mix of established firms, resulting in a well-connected global cluster," said Laurel Broten, President & CEO, Nova Scotia Business Inc., the business development agency for Nova Scotia, Canada. "It is great to work with IBM to enable its expansion in our jurisdiction once again, and we look forward to working with them in the years to come."
Quick Facts:
IBM and NSBI have signed an amended investment incentive agreement over an existing eight-year term in which IBM would be eligible to earn up to $22,633,683, including this new extension of maximum job creation
According to KPMG, compared to over 100 leading jurisdictions, Halifax, Nova Scotia, Canada has the sixth lowest operating costs for digital industries, and offers investment incentives through the form of payroll rebates
Nova Scotia universities have 22% more students enrolled in ICT related fields, per capita, than the Canadian average, and more than any other province
Nova Scotia is the central connecting hub of Hibernia Atlantic -- the lowest latency, highest capacity subsea cable connecting Europe to the East Coast of North America
Nova Scotia's Collaboration for Analytics Research, Education and Technology (CARET) is a partnership between IBM and seven universities and NSCC to accelerate the data science industry
Nova Scotia Business Inc. is the private-sector-led business development agency of Nova Scotia, Canada. We attract global investment to create new jobs across the province and work with companies in all communities to be more successful exporters.
IBM Canada
IBM is one of Canada's top ten private R&D investors, and in 2015 contributed more than $477 million to Canadian research activities. IBM has a unique approach to collaboration that provides academic researchers, small and large business, start-ups and developers with business strategies and computing tools they need to innovate.