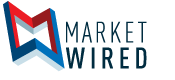 Tijuana Flats Continues Central Florida Expansion with Back-to-Back Restaurant Openings
Tex-Mex chain to open Celebration, Fla. store weeks after opening ChampionsGate location
/EINPresswire.com/ -- ORLANDO, FL--(Marketwired - March 21, 2017) - Tijuana Flats, the fast-casual Tex-Mex dining experience with locations in Florida, Georgia, Indiana, North Carolina, South Carolina and Virginia, announces today that it is opening a new store in Celebration, Fla. The restaurant will officially open on March 27, 2017.
The announcement comes just weeks after Tijuana Flats opened its ChampionsGate, Fla. location on March 6, 2017, and is part of the company's aggressive expansion strategy that will result in new 13 locations across Florida and South Carolina by the end of the year.
"The Celebration location is the second of three planned Central Florida locations opening this year," said Larry Ryback, chief executive officer at Tijuana Flats. "As we continue to expand in the region, we are excited to bring our 'anything goes' approach to guests who already know Tijuana Flats, as well as to those who are just discovering our unique brand and fresh food."
Located at 6113 W Irlo Bronson Memorial Hwy, Kissimmee, Fla, 34747, the new store will span 2,600 square feet, will include 72 indoor guest seats and 36 patio seats, and will employ 45-50 team members to include management, back-of-house and front-of-house employees.
Like all existing Tijuana Flats stores, the new location will feature energy-efficient equipment and environmentally friendly processes, such as menus on recycled paper, water-conserving faucets, and more.
Tijuana Flats will promote the following grand-opening specials at the Celebration location throughout the store's first week:
3/27 - Free Burritos
The first 50 guests will receive free Tijuana burritos.
3/28 - Tijuana Tuesdaze
Guests will receive 2 tacos, chips and a drink for $5.99.
3/29 - Local Hero Day
All police officers, firefighters, EMT, nurses, teachers, & military will receive 50% off any entrée with valid ID.
3/30 - Throwback Thursdaze
Tijuana burritos, chips, and a drink will be offered for $5.99.
3/31 - Rock Out Party
Happy hour will be all day with live music and giveaways from 6-9pm.
4/1 - $2 Tacos and $2 Beers
Excludes fish tacos; $.50 extra for steak or carnitas; draft beer only.
4/2 - Kids Eat Free
Free kids meals will be offered with the purchase of an adult entrée.
Tijuana Tuesdaze and Throwback Thursdaze are reoccurring offers at the Celebration store.
To view the Tijuana Flats menu and list of additional locations, visit tijuanaflats.com.
About Tijuana Flats
Established in 1995 in Winter Park, Florida, Tijuana Flats is a unique, fast-casual Tex-Mex dining experience featuring superior guest service and fresh, made-to-order food. Tijuana Flats has 125 locations in Florida, Georgia, Indiana, North Carolina, South Carolina and Virginia. The brand has been named to Fast Casual Magazine's 2015 & 2016 Top 100 Movers & Shakers list. For more information on Tijuana Flats, please visit https://tijuanaflats.com/.
About AUA Equity
AUA Private Equity Partners, LLC is a New York-based, operationally-focused, lower middle-market investment firm providing strategic capital to companies in the consumer, media, and business services sectors, with a particular focus on family-owned businesses and companies benefiting from the growth of the U.S. Hispanic population. AUA Equity makes equity investments of $15 to $50 million in companies that generate in excess of $3 million in EBITDA. AUA Equity currently manages over $275 million of capital. For more information on AUA Private Equity, please visit www.auaequity.com.