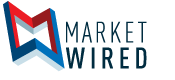 SMART Modular SMTL Validation Test Reports Now Available for NVDIMMs
/EINPresswire.com/ -- NEWARK, CA--(Marketwired - March 21, 2017) - SMART Modular Technologies, Inc., a leader in specialty memory, storage and hybrid solutions including memory modules, Flash memory cards and other solid state storage products, today announced another expansion to its SMTL (SMART Memory Test Labs) services with the availability of NVDIMM validation test reports. These new NVDIMM test reports can be downloaded from SMART's SMTL webpage. NVDIMMs tested at SMTL go through a comprehensive and rigorous set of memory validation procedures, the results of which are documented in each SMTL report.
For over fifteen years SMART has been enhancing SMTL services for its customers and providing systematic testing of memory modules before delivering an approved test report. SMART's service now supports DDR4 NVDIMMs which contain persistent memory that is rapidly being adopted in data centers.
Now with the ecosystem in place for NVDIMMs, including operating system support from Linux and Windows, datacenter software applications are emerging that take advantage of DRAM access speeds of persistent memory. In use cases such as Online Transaction Processing, transaction logging and write caching can now be done with direct access to persistent DRAM memory versus storage. This change eliminates the stack software overhead as well as the need to access storage such as an SSD (solid state drive) for dramatic application acceleration.
NVDIMM adoption into the data center emphasizes the need for validated persistent memory. SMART's SMTL-validated NVDIMMs undergo arduous and thorough test processes to make sure the NVDIMMs are compatible in each system and that the backup and restore functions are performing properly.
SMART has developed deep NVDIMM experience over ten plus years and offers a full lineup of SMTL validated DDR4 NVDIMM-N from 4GB to 32GB and speeds up to DDR4-2666. With its SMTL services, SMART ensures that its NVDIMMs are compatible with server and storage platforms from companies such as Intel®, Supermicro®, Tyan®, AIC and many others.
For more information on SMART's SMTL services and report details, please visit www.smartm.com/smtl. To find out more about NVDIMMs and SMARTs NVDIMM product offerings, please visit www.smartm.com/nvdimm.
Connect with us on LinkedIn at http://www.linkedin.com/company/smart-modular-technologies
About SMART Modular Technologies
SMART Modular Technologies is a global leader in specialty memory, storage and hybrid solutions serving the electronics industry for over 25 years. SMART Modular delivers solutions to a broad customer base, including OEMs in computing, networking, communications, storage, mobile and industrial markets. Focused on providing extensive customer-specific design capabilities, technical support and value-added testing services, SMART collaborates closely with their global OEM customers throughout their design process and across multiple projects to create memory, storage and hybrid solutions for demanding applications with differentiated requirements. Taking innovations from the design stage through manufacturing and supply, SMART Modular has developed a comprehensive product line comprised of DRAM, Flash and hybrid memory technologies across various form factors. SMART Modular is a subsidiary of SMART Global Holdings, Inc. See www.smartm.com for more information.