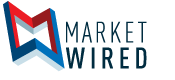 bernette Introduces New Line of Machines
New bernette line consists of three mechanical models, two computerized models, and an overlocker
/EINPresswire.com/ -- AURORA, IL--(Marketwired - Mar 21, 2017) -  bernette, which is marketed and sold by BERNINA, is pleased to introduce an entirely new line of bernette machines. The new line consists of three mechanical sewing machines including the b33 (MSRP $269), the b35 (MSRP $339), and the sew&go1 (MSRP $199); plus two computerized sewing machines including the b37 (MSRP $549), and the b38 (MSRP $749), and the b44 Funlock Overlocker (MSRP $599). The new bernettes offer competitive features, in a modern and sleek design. The new bernette Series machines are now available. 
"The bernette line offers sewists of all skill sets with a variety of machines in the entry-to-mid-level price range," said Paul Ashworth, President and CEO for BERNINA of America. "The Swiss designed bernette 30 Series machines and bernette 44 Funlock Overlocker are an excellent choice for budget-conscious sewists looking for reliable machines that are easy to use. Sew&go1 is also a very affordable machine for sewists of all skill sets."
The b33 and b35 Mechanical models are Swiss designed and easy to operate, have a front-load hook system and a sewing speed of 860 stitches per minute. The b33 features 15 stitch patterns and the b35 with 23 stitch patterns. Additionally, the machines have an LED light, high stitch quality, and a needle threader. For more information, visit www.mybernette.com.
The b37 and b38 Computerized models are stylish, two-colored Swiss designed machines that have a drop-in bobbin, a 7mm stitch width and the needle stop up/down function. The b37 has 50 stitch patterns and the b38 has 394 stitch patterns which include alphabets. Additional features of the b38 is the automatic thread cutter and comes standard with an extension table. For more information, visit www.mybernette.com.
The b44 Funlock Overlocker is a 2-3-4 thread Swiss designed overlocker that is value-priced and offers sewists 16 stitch options. Stitching at 1,300 stitches per minute, the bottom drive knife, differential feed feature and integrated rolled hem option makes the b44 a very desirable machine for the budget conscious sewist. For more information, visit www.mybernette.com.
Lastly, the bernette sew&go1, has 9 stitch patterns, a 4-step button hole, 750 stitches per minute and a front-load hook system. It also has a presser foot pressure adjustment, an LED light, and a thread cutter. For more information, visit www.mybernette.com. 
About bernette
Marketed and sold by BERNINA, the bernette brand of sewing and embroidery machines range from simple sewing machines for beginners to computerized sewing machines for the contemporary and creative sewer. bernette sewing and embroidery machines are versatile and reliable, with a great value placed on sturdiness and durability of design. To learn more, visit www.mybernette.com.