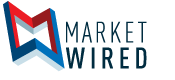 Her Imports to Present at The MicroCap Conference on April 4, 2017
/EINPresswire.com/ -- LAS VEGAS, NV--(Marketwired - Mar 21, 2017) - Her Imports (OTCQB: HHER), a leading retailer of human hair extensions and related beauty products, today announced that Barry Hall, Chief Executive Officer, is scheduled to present at The MicroCap Conference to be held at the JW Marriott Essex House in New York City on Tuesday, April 4, 2017 at 3:00 pm ET on Track 4.
Management will be available for one-on-one meetings with attendees throughout the conference. Investors are encouraged to contact their MicroCap Conference representative or KCSA to request a meeting with management.
For more information and registration, please visit the conference website.
About Her Imports:
Her Imports sells human hair extensions and related hair-care and beauty products at retail locations throughout the U.S. and on our Website, www.herimports.com. Additionally, by way of our proprietary eCommerce platform and strategic leveraging of social media buys, we convert prospects into customers while developing long-term personal relationships and loyal customers.
Investor Contact:
Valter Pinto / Allison Soss
KCSA Strategic Communications
Phone: (212) 896-1254 / (212) 896-1267
Email: Email Contact / Email Contact

EIN Presswire does not exercise editorial control over third-party content provided, uploaded, published, or distributed by users of EIN Presswire. We are a distributor, not a publisher, of 3rd party content. Such content may contain the views, opinions, statements, offers, and other material of the respective users, suppliers, participants, or authors.