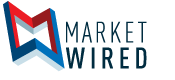 LOGiQ Asset Management Board Member Steps Down
/EINPresswire.com/ -- TORONTO, ONTARIO--(Marketwired - Mar 20, 2017) - LOGiQ Asset Management Inc. ("LOGiQ" or the "Company") (TSX:LGQ) announced the resignation of Ms. Catherine Best from its Board of Directors effective March 15, 2017.
"We are sorry to see Ms. Best leave the LOGiQ Board of Directors," said LOGiQ President and Chief Executive Officer, Joe Canavan. "We sincerely thank her for her comittment and service and wish her very well," added Mr. Canavan.
LOGiQ (logiqasset.com) is a diversified asset management company with a suite of retail mutual funds, closed end funds, hedge funds and pooled funds, and also provides segregated institutional managed accounts and institutional advisory sales. LOGiQ has assets under management or advisement and institutional advisory sales-related fee earning arrangements that are not managed or advised, totaling approximately $4.8 billion.
The TSX has neither approved nor disapproved the information contained herein.
Forward-Looking Statements: This news release contains certain "forward-looking statements" within the meaning of such statements under applicable securities law. Forward-looking statements are frequently characterized by words such as "plan", "continue", "expect", "project", "intend", "believe", "anticipate", "estimate", "may", "will", "potential", "proposed" and other similar words, or statements that certain events or conditions "may" or "will" occur. These statements are only predictions. Various assumptions were used in drawing the conclusions or making the projections contained in the forward-looking statements throughout this news release. Forward-looking statements are based on the opinions and estimates of management at the date the statements are made, and are subject to a variety of risks and uncertainties and other factors that could cause actual events or results to differ materially from those projected in the forward-looking statements.
Joe Canavan
President & Chief Executive Officer
LOGiQ Asset Management Inc.
(416) 583-2300
Mary Anne Palangio
Chief Financial Officer
LOGiQ Asset Management Inc.
(416) 583-2300