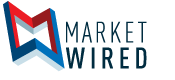 Platinex to Delist From the TSX Venture Exchange
/EINPresswire.com/ -- TORONTO, ONTARIO--(Marketwired - Mar 20, 2017) - Platinex Inc. (TSX VENTURE:PTX)(CSE:PTX)(CSE:PTX.CN) ("Platinex" or the "Company") announces that effective at the close of business on March 22, 2017, the common shares of Platinex Inc. will be delisted from TSX Venture Exchange at the request of the Company. The Company's shares will continue to trade on the Canadian Securities Exchange under the trading symbol "PTX".
About Platinex Inc.
Platinex's goal is to create shareholder value through exploration, opportunistic acquisition and discovery of commercial mineral deposits. The focus is currently on the Shining Tree gold camp, which has received little modern exploration compared to other gold camps in the Abitibi Greenstone Belt, but its potential is accentuated by several major discoveries along strike in recent years. Shares of Platinex are listed for trading on the TSX Venture Exchange and on the Canadian Securities Exchange ("CSE") under the symbol "PTX".
To receive Company press releases, please email jtrusler@platinex.com and mention "Platinex press release" on the subject line.
FORWARD-LOOKING STATEMENTS:
Except for statements of historical fact, all statements in this news release - including, without limitation, statements regarding future plans and objectives, are forward-looking statements that involve various risks and uncertainties. There can be no assurance that such statements will prove to be accurate; actual results and future events could differ materially from those anticipated in such statements.
Neither the TSX Venture Exchange nor its Regulation Services Provider (as that term is defined in the policies of the TSX Venture Exchange) accepts responsibility for the adequacy or accuracy of this release.