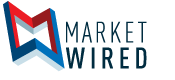 Sperry Commercial Global Affiliates, LLC Taps Jimmy Chai as Managing Director
/EINPresswire.com/ -- LOS ANGELES, CA--(Marketwired - Mar 20, 2017) - Sperry Commercial Global Affiliates, LLC has named Jimmy Chai to the role of managing director in its Koreatown brokerage office. In this role, Chai will be responsible for leading a group of passionate real estate agents to bring an institutional quality level of service to all clients.
Chai joins Sperry Commercial Global Affiliates from Cushman & Wakefield where he served for nine years as director. During that time he amassed more than $500 million in real estate transactions with over 5 million square feet of space exchanging hands. His experience includes sale/leaseback, leased investments, landlord and tenant representation, land development and build to suit. Chai was recently part of the Cushman & Wakefield team that received the best land sale award during the 2017 Los Angeles Business Journal Commercial Real Estate Awards.
"Jimmy is an outstanding leader to join our firm. He brings a diversity of experience representing large corporations and respected public agencies including Herbalife, Community Redevelopment Agency of Los Angeles, Unified Teachers of Los Angeles, among others. We are excited to have him on board to further grow our Koreatown office and build on our brand in Los Angeles," said Rich Enderlin, COO, Sperry Commercial Global Affiliates.
"The Sperry Commercial Global Affiliates platform provides the right mix of global reach and an institutional level of service that benefits our range of clients," said Chai. "Providing our knowledge to the private investment client gives them a unique benefit and allows us to help them in leveraging the intricacies of commercial real estate opportunities."
About Sperry Commercial Global Affiliates, LLC: Sperry Commercial Global Affiliates, LLC offers the highest level of commercial real estate services available through thoughtful, cooperative, and ethical practices. The firm is headquartered in Irvine with more than 15 offices located throughout the Western United States. Each office is independently owned and operated.
Unique to Sperry Commercial Global Affiliates, LLC are a system of tools for affiliates that include a comprehensive real estate intranet and transaction management platform named Sperry CENTRAL and a custom designed marketing support software system called SperryLINK, among other immediate industry advantages. For more information, visit www.sperrycga.com.
Media Contact:
Jessica Thompson
Spaulding Thompson & Associates
949-233-8575