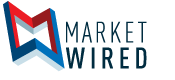 Paychex Provides 401(k) Plan Sponsors Greater Choice and Flexibility with New Fiduciary Investment Solutions
ROCHESTER, NY--(Marketwired - March 20, 2017) - Paychex, Inc., one of the nation's leading providers in retirement recordkeeping services, today announced that it has expanded its portfolio of partners and solutions that provide investment and administrative fiduciary protection to 401(k) plan sponsors. The new offerings include ERISA 3(21) investment guidance services through Wilshire Associates and ERISA 3(38) investment management services through Mesirow Financial. These new fiduciary services join Paychex's current 3(38) offerings from GuidedChoice and LPL Financial.
"With these services, we're making it easier for advisors and plan sponsors to offer investment options in their 401(k) plans that allow them to keep up with the demands of the ever-changing regulatory environment," said Tom Hammond, vice president of corporate strategy and product management at Paychex. "Our clients will be able to choose from a suite of fiduciary solutions to help them with the complicated investment selection process by outsourcing to professional firms."
The Wilshire 3(21) Advisor services provide a select list of investments that have been screened using Wilshire's tested methodology, as well as plan-specific quarterly reports to help track and monitor investments. An option to auto-execute recommended fund changes is also available.
"We are excited to be working with Paychex as we continue to expand our ERISA 3(21) services and overall fiduciary services offering," said Jason Schwarz, president of Wilshire Funds Management. "This relationship will allow us to provide our institutional-caliber investment services to an even wider scope of the plan sponsor market."
Mesirow Index Elite is an ERISA 3(38) investment fund lineup that includes index and target date funds. The funds in this product are selected and monitored by Mesirow Financial's industry experts.
"Our discretionary lineup management service helps meet the demands of the ever-changing regulatory environment and provides advisors and plan sponsors with a unique offering available on the Paychex platform," said Michael Annin, CFA, senior managing director of investment strategies at Mesirow Financial.
"Each fiduciary firm has its own standards for selecting investments, but in general these processes are designed to ensure that the investments made available to participants are continuously monitored," said Hammond. "This monitoring will improve participants' experience, while assisting the employer in fulfilling its fiduciary obligations to the plan."
In conjunction with MidAtlantic Trust Co., Paychex is also now providing an innovative solution to levelize the commissions paid to financial advisors from fund companies. The program leverages Paychex's industry-leading Return of Concessions feature where all commission and revenue share are returned to participants, and all fees are levelized across all participants in the plan.
To learn more about fiduciary investment solutions available through Paychex, visit www.paychex.com/retirement/plan-management.aspx.
About Paychex Retirement Services
Paychex, Inc. is a leading provider of integrated human capital management solutions, including a full suite of retirement services designed to meet the needs of businesses of all sizes. In addition to extensive options for plan sponsors, Paychex Retirement Services also works with financial advisors to help grow retirement plan business through a dedicated team of wholesalers, sales representatives, and advisor support experts.
About Paychex
Paychex, Inc. (NASDAQ: PAYX) is a leading provider of integrated human capital management solutions for payroll, HR, retirement, and insurance services. By combining its innovative software-as-a-service technology and mobility platform with dedicated, personal service, Paychex empowers small- and medium-sized business owners to focus on the growth and management of their business. Backed by 45 years of industry expertise, Paychex serves approximately 605,000 payroll clients across more than 100 locations and pays one out of every 12 American private sector employees. Learn more about Paychex by visiting www.paychex.com, and stay connected on Twitter and LinkedIn.