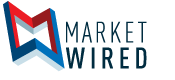 Louis Berger announces Adelle Elia as new Chief Integrity Officer
/EINPresswire.com/ -- MORRISTOWN, NJ--(Marketwired - March 20, 2017) - Adelle Elia will assume the role of chief integrity officer at Louis Berger based in Washington, D.C., effective April 1. Elia's predecessor, Tom Nicastro, is stepping down as Louis Berger's chief compliance and ethics officer after 15 years of service with the company -- seven leading the company's compliance function to shape Louis Berger's culture of integrity. Nicastro will stay on board as a senior advisor supporting the leadership transition and will eventually move to a consulting role.
"Tom successfully has led the company's compliance and ethics function from its establishment in 2009 to its current robust state," said Martha Clark Goss, chair of the board of director's audit committee, which oversees the company's independent compliance and ethics office. "His leadership and commitment during this important phase in the company's history has been immensely important. We welcome Adelle, who will expand further our integrity program, building on the foundation set by Tom and the global compliance and ethics team."
Adelle Elia will assume leadership for the company's global compliance and ethics function reporting to the audit committee. In this role, Elia will be responsible for providing direction and oversight to the firm's integrity program. The role of the chief integrity officer is to contribute to the establishment of an enduring ethical culture; engage with company operations in order to build an ethical culture that advances the overall objectives of the business; help other corporate leaders prevent misconduct or effectively address it when it occurs; and provide a public demonstration of the organization's commitment to integrity. In addition to leading a global compliance and ethics team positioned around the globe, Elia's responsibilities will be to play a major role in helping the organization achieve its highest potential by educating, assessing, training and overseeing compliance in alignment with the organization's core values.
Elia brings 25 years of experience to Louis Berger serving in compliance, audit and business systems roles for consulting firms and global corporations, including LRN, GTSI Corp., International Network Services and Wachovia Bank. She previously served as the chief ethics and compliance officer at US Investigations Services, a professional services organization of approximately 6,000 employees providing clearance-related background investigations, operations and training services to the U.S. government.
Elia earned a Bachelor's of Science in Mathematics and Physics from the University of Miami. She is a certified compliance and ethics professional and a certified internal auditor. She also is a member of the Society of Corporate Compliance and Ethics and the Institute of Internal Auditors.
"Adelle is an excellent addition to our global leadership team," said Jim Stamatis, CEO. "I look forward to working with her to further infuse our culture of integrity into the fabric of Louis Berger's global operations."
Click here to see Adelle's photo.
About Louis Berger
Louis Berger is a $1 billion global professional services corporation that helps infrastructure and development clients solve their most complex challenges. We are a trusted partner to national, state and local government agencies; multilateral institutions; and commercial industry clients worldwide. By focusing on client needs to deliver quality, safe, financially-successful projects with integrity, we are committed to deliver on our promise to provide Solutions for a better world.
Louis Berger operates on every habitable continent. We have a long-standing presence in more than 50 nations, represented by the multidisciplinary expertise of 6,000 engineers, economists, scientists, managers and planners.