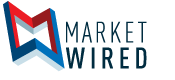 Media Alert: Credo Drives 400G Networking Demonstrations at OFC 2017
Showcases 56G PAM4 and NRZ SerDes Solutions Leveraging Unique Mixed-Signal Architecture
/EINPresswire.com/ -- MILPITAS, CA--(Marketwired - March 20, 2017) - Credo, a global innovation leader in Serializer-Deserializer (SerDes) technology, today announced it will participate in OFC 2017 as part of an Optical Internetworking Forum (OIF) multivendor demonstration. Together with solutions from other industry participants, Credo will show its 56G PAM4 and NRZ SerDes solutions in four live demonstrations -- a CEI-56G-LR-PAM4 channel, a CEI-56G-MR-NRZ channel, a CEI-56G-VSR-PAM4 channel and a CEI-56G-VSR-NRZ channel -- demonstrating connectivity solutions for backplane, line card and optical module applications.
Credo will show the advanced power and performance that has been achieved using its unique mixed-signal architecture. The architecture delivers lower power than traditional analog approaches and achieves the performance levels typically only possible with a DSP approach. As a result, the architecture enables lower power and higher performance than competing solutions -- all while using the most cost-effective process technology node.
When: Tuesday, March 21, 10 a.m.-5 p.m., Wednesday, March 22, 10 a.m. - 5 p.m. and Thursday, March 23, 10 a.m. - 4 p.m.
Where: OFC 2017, OIF Booth #3853, Los Angeles Convention Center, Los Angeles, Calif.
About Credo Semiconductor
Credo is a leading provider of high performance, mixed-signal semiconductor solutions for the data center, enterprise networking and high performance computing markets. Credo's advanced Serializer-Deserializer (SerDes) technology delivers the bandwidth scalability and end-to-end signal integrity for next generation platforms requiring single-lane 25G, 50G, and 100G connectivity. The company makes its SerDes available in the form of Intellectual Property (IP) licensing on the most advanced process nodes and with complementary product families focused on extending reach and multiplexing to higher data rates. Credo is headquartered in Milpitas, California and has offices in Shanghai and Hong Kong. For more information: www.credosemi.com
Media Contact:
Joany Draeger
Draeger Communications
650-868-8945
Email contact