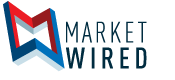 OncBioMune Announces Term Sheet to Acquire Norepinefrine from Teva Pharmaceuticals in Mexico
/EINPresswire.com/ -- BATON ROUGE, LA--(Marketwired - March 20, 2017) - OncBioMune Pharmaceuticals, Inc. (OTCQB: OBMP) ("OncBioMune" or the "Company"), a clinical stage biopharmaceutical company engaged in the development of novel cancer products and a proprietary vaccine technology, is pleased to announce the signing of a non-binding term sheet ("Term Sheet") with NYSE-listed Teva Pharmaceuticals Industries Ltd. ("Teva"), the world's largest generic medicines producer, with regards to Norepinefrine for the Mexican market. This registration can as well be used in other Central and Latin American countries and will be selected by own discretion.
The term sheet confirms mutual interest and sets forth guidelines for OncBioMune to acquire the sanitary registration and intellectual property rights of Norepinefrine currently owned by Teva. Norepinefrine is approved in Mexico as indicated for the treatment of low blood pressure and heart failure.
Similar to the agreement announced last week involving OncBioMune's negotiations with Eddingpharm (Taizhou) Co., Ltd.'s U.S. subsidiary EOC Pharma Ltd., the Term Sheet originated through discussions between Vitel Laboratorios S.A. de C.V. ("Vitel") and Teva during the process of OncBioMune acquiring Vitel. On March 10, 2017, OncBioMune completed the acquisition of Vitel. Teva has since informed OncBioMune of its interest in moving forward towards a definitive agreement detailing the acquisition of Norepinefrine by OncBioMune.
"Mexico is one of the top five emerging markets globally, principally with generics. Teva has a broad portfolio of generics that are overlapping in some strategic markets, which presented an opportunity for us to acquire another revenue-generating drug," commented Jonathan Head, Ph. D., Chief Executive Officer at OncBioMune. "We intend to remain aggressive in our acquisition strategy to grow our high specialty footprint in Mexico and across all of Central and South America to capitalize on the burgeoning markets. Pending the unexpected, I anticipate a definitive agreement and our acquisition of Norepinefrine during the second quarter of 2017, with commercialization efforts to commence shortly thereafter."
Sign up for OncBioMune email alerts at: http://oncbiomune.com/email-alerts/.
About OncBioMune Pharmaceuticals, Inc.
OncBioMune Pharmaceuticals is a clinical-stage biopharmaceutical company engaged in the development of novel cancer immunotherapy products, with a proprietary Vaccine Technology that is designed to stimulate the immune system to attack its own cancer while not hurting the patient. Our lead product, ProscaVax™ is scheduled to commence a Phase 2 clinical study in 2016. OncBioMune also has a portfolio of targeted therapies, some of which are biosimilars to blockbuster drugs. OncBioMune is headquartered in Baton Rouge, Louisiana.
Forward-Looking Statements
This news release contains statements that involve expectations, plans or intentions (such as those relating to our expectations regarding expected sales and product launches, the effect of the acquisition on shareholder value, cash flows, gross margins, and clinical development, testing and regulatory approval of ProscaVax in the U.S. and Mexico). Such risks and uncertainties include, among other things, the uncertainty regarding the market acceptance of newly released products and our ability to source new products, and our need for, and the availability of, substantial capital to fund our operations and research and development) and other factors discussed from time to time in the our Securities and Exchange Commission filings. These statements are forward-looking and are subject to risks and uncertainties, so actual results may vary materially. You can identify these forward-looking statements by words such as "may," "should," "expect," "anticipate," "believe," "estimate," "intend," "plan" and other similar expressions. Our actual results could differ materially from those anticipated in these forward-looking statements as a result of certain factors not within our control. We caution readers not to place undue reliance on any such forward-looking statements, which speak only as of the date made. We disclaim any obligation subsequently to revise any forward-looking statements to reflect events or circumstances after the date of such statements or to reflect the occurrence of anticipated or unanticipated events.