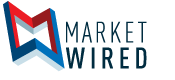 Metatron Plans To Release Revamped Canniboids Apps This 4/20
/EINPresswire.com/ -- DOVER, DE--(Marketwired - Mar 20, 2017) - Metatron (OTC PINK: MRNJ) announces its plan to release the new and revamped Canniboids app during the annual cannabis traffic surge, 4/20 (April 20th, 2017). Cannaboids.com, an Organic Nutraceuticals Portal, was designed for medical marijuana patients to have the resources to find the latest CBD news and connect to legal dispensaries. History has shown the weeks leading up to April 20th, dispensaries around the country show a significant increase in traffic and cannabis sales.
The Cannaboids app was created by Metatron's subsidiary, i-Mobilize app division and was the pioneer to put any Hemp related app on iTunes, and this was the first app to market CBD based products exclusively. The app is based on Metatron's CDB portal and brand, cannaboids.com.
Similar to WeedMaps, the #1 Medical Marijuana app with an estimated $400k a month in sales according to Fast Company, Metatron's app has provided users with access and reviews to distributors of cannabinoid based products. The difference is the company's app provides audio and video content and only feature products legal in all 50 states and most countries.
In recent news, it is stated that legal marijuana sales are projected to reach $20.6 billion by 2020, a significant increase from its current $7.4 billion level.
CBD is an abbreviation for cannabidiol, a prominent naturally-occurring cannabinoid compound that may have medical benefits. CBD can be made from the mature stalks of the industrial hemp plants and can be legally imported into the United States under Federal Law. Scientific and clinical studies underscore CBD's potential as a treatment for a wide range of conditions, including arthritis, diabetes, alcoholism, MS, chronic pain, schizophrenia, PTSD, antibiotic-resistant infections, epilepsy, and other neurological disorders. CBD has demonstrated neuroprotective and neurogenic effects, and its anti-cancer properties are currently being investigated at several academic research centers in the United States and elsewhere. It is important to note that CBD is not approved for the diagnosis, cure, mitigation, treatment, or prevention of any disease.
Mobile Rebranding
The Company, through its mobile division i-Mobilize, plans to relaunch their mobile business in the specific areas of mobile encryption and security, and mobile applications for the growing cannabis and marijuana market. Under this new goal, the Company will keep its focus on a couple of dynamic concepts within the mobile market, and will look to reduce or shelve other projects to the back burner, which may be a smart move as to keep them focused on one or two projects at a time.
The Company has experience in developing over 2000+ mobile applications in the past years with over 3.5 million in sales.
Download Apps
People interested can view and download our current live apps focused on mental health and wellness by visiting the app stores below. We plan to update these apps in our upcoming relaunch, and will be adding a couple more to our list. Stay tuned!
iTunes: https://itunes.apple.com/us/artist/i-mobilize-inc./id325075390
Google Play: https://play.google.com/store/apps/developer?id=Metatron+Inc
Facebook: http://www.facebook.com/metatroninc
Twitter: http://twitter.com/metatroninc
News: http://metatroninc.com/blog
Forward-Looking Statements: Any statements made in this press release which are not historical facts contain certain forward-looking statements, as such term is defined in the Private Litigation Reform Act of 1995, concerning potential developments affecting the business, prospects, financial condition and other aspects of the company to which this release pertains. These forward-looking statements involve known and unknown risks, uncertainties and other factors that may cause our actual results of the specific items described in this release, and the company's operations generally, to differ materially from what is projected in such forward-looking statements. Although such statements are based upon the best judgments of management of the company as of the date of this release, significant deviations in magnitude, timing and other factors may result from business risks and uncertainties including, without limitation, the company's need for additional financing, which is not assured and which may result in dilution of shareholders, the company's status as a small company with a limited operating history, dependence on third parties and the continuing popularity of the iOS operating system, general market and economic conditions, technical factors, receipt of revenues, and other factors, many of which are beyond the control of the company. Although we believe that the expectations reflected in the forward-looking statements are reasonable, we cannot guarantee future results, levels of activity, performance, or achievements. Moreover, neither we nor any other person assumes responsibility for the accuracy and completeness of such statements, and we disclaim any obligation to update information contained in any forward looking statement. Metatron retained Global Discovery Group Inc. for $30,500 for consulting services, CSC Partners for $1,500, Bas1 for $2501and the company retained Pacific Equity Alliance LLC by issuing Integrative Business Alliance LLC 100m rule 144 for 1 year consulting services. Metatron does not grow, sell or distribute any substances that violate United States Law or the controlled substance act.
Contact:

Metatron Inc.
160 Greentree Drive Suite 101 Dover, DE 19904
Phone: (302) 861-0431
Email: ir@metatroninc.com

Investor Relations:
Zachary R. Logan
Grady Powell Pacific Equity Alliance, LLC
Phone: 858.886.7238
Email: info@pacif8ificequityusa.com