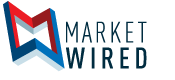 FLYHT Launches UpTime(TM) Cloud Software
/EINPresswire.com/ -- CALGARY, AB--(Marketwired - March 20, 2017) - FLYHT Aerospace Solutions Ltd. (TSX VENTURE: FLY) (OTCQX: FLYLF) (the "Company" or "FLYHT") is pleased to announce the official launch of its latest software, UpTime™ Cloud.
The UpTime Cloud web portal improves the Company's software usability, while providing enhancements to security and infrastructure. The new web-based interface allows customers to access all products through a single web portal, providing an improved look and feel. Customers receive real-time aircraft data feeds through UpTime Cloud's web-based application. The goal of the new cloud-based solution is to allow airlines to "manage by exception", focusing on the operational problems that cause delays, cancellations and overall flight disruptions.
UpTime Cloud allows airlines to send and receive text messages, alerts, notifications, and conduct remote systems diagnostics, which allows them to access aircraft data in real time and define the content and amount of data they receive.
"With UpTime Cloud, FLYHT can provide airline executives, operations, maintenance directors, and other stakeholders, tailored views on their business data to help them make informed, cost-saving and potentially lifesaving decisions," remarked David Perez, Vice President, Sales and Marketing. "Our products give them insight into their operations, enabling them to take appropriate action to control and grow their business."
The UpTime Cloud suite of products includes Iridium satellite communications with FLYHTMail™ and FLYHTVoice™; real-time flight tracking with FLYHTLog™ and FLYHTASD™ (aircraft situational display); aircraft health monitoring with FLYHTHealth™; along with fuel management, FLYHTFuel™ and real-time flight data recorder streaming, FLYHTStream™.
UpTime Cloud products are part of FLYHT's ongoing effort to offer greater value to customers by delivering a configurable flight tracking solution combined with business intelligence applications and data analytics. The UpTime Cloud solution has been deployed for select customers. New customers will be enabled on Uptime Cloud while legacy customers will migrate to Uptime Cloud over time according to their business priorities.
About FLYHT Aerospace Solutions Ltd.
FLYHT is a leading provider of real-time aircraft intelligence and cockpit communications for the aerospace industry. More than 70 customers, including airlines, leasing companies and original equipment manufacturers, have installed our systems in order to increase safety, improve operational efficiencies and enhance profitability. FLYHT's proprietary technology, the Automated Flight Information Reporting System (AFIRS™), operates on multiple aircraft types and provides functions such as safety services voice and text messaging, data collection and transmission, and on-demand streaming of flight data recorder (black box), engine and airframe data. AFIRS sends this information through the Iridium Satellite Network to FLYHT's UpTime™ ground-based server, which routes the data to customer-specified end points and provides an interface for real-time aircraft interaction. AFIRS has flown over 2.4 million aggregate flight hours and 1.6 million flights on customers' aircraft. FLYHT holds supplemental type certificates (STC) which allow for the installation of AFIRS on 95% of transport category aircraft.
Join us on social media!
www.facebook.com/flyht
www.twitter.com/flyhtcorp
www.slideshare.net/flyhtcorp
www.youtube.com/flyhtcorp
www.flyht.com

Neither the TSX Venture Exchange nor its Regulation Services Provider (as that term is defined in the policies of the TSX Venture Exchange) accepts responsibility for the adequacy or accuracy of this release.
Contact Information

FLYHT Aerospace Solutions Ltd.
Nola M. Heale, CPA, CA
Chief Financial Officer
403-291-7425
nheale@flyht.com

Investor Relations
The Howard Group Inc.
Dave Burwell
Vice President
(888) or (403)-221-0915
dave@howardgroupinc.com