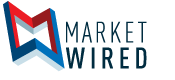 EVTN Signs Purchase Agreement With Schlumberger
/EINPresswire.com/ -- FORT LAUDERDALE, FL--(Marketwired - March 15, 2017) - Enviro Voraxial Technology, Inc. (OTCQB: EVTN) announced today that it agreed to enter into a comprehensive agreement with Schlumberger, the world's leading provider of technology for reservoir characterization, drilling, production, and processing to the oil and gas industry. The agreement is expected to be completed within the next 3 months.
Under the terms of the agreement, subject to conditions of closing, EVTN shall sell its intellectual property, substantially consisting of its Voraxial Separator patents and trademarks to Schlumberger. In addition, following the closing, EVTN shall receive a worldwide, royalty-free license to use the underlying patents to market, manufacture and sell the Voraxial Separator for all industries outside of the oil-and-gas market. Further, EVTN will receive certain manufacturing rights to manufacture the Voraxial Separator for Schlumberger for a period of 3 years.
"We are very excited about the future potential of this relationship with Schlumberger," stated John A. DiBella, CEO of EVTN. "This agreement provides EVTN with a path to manufacture and sell the Voraxial into the oil and gas market through Schlumberger and to potentially leverage this success into additional growth opportunities in other industries where the Voraxial can have significant benefits in treating and cleaning wastewater, such as mining, sewage and industrial wastewater."
The Agreement contains representations, warranties and covenants customary for this type of transaction. Both Schlumberger's and EVTN's obligations to consummate the transaction is subject to customary closing conditions. The agreement is expected to be completed within the next 3 months.
About Enviro Voraxial Technology: EVTN is the developer and manufacturer of the Voraxial® Separator, a unique, patented, in-line turbo-separator that provides a cost effective method to efficiently separate large volumes of solids and liquids with different specific gravities and without the need of a pressure drop. The Voraxial® provides highly efficient bulk separation while requiring less space, energy and weight than conventional separators processing the same volume. The Voraxial® is capable of simultaneously separating up to three components, such as oil, water and sand. The Voraxial® can be used as a stand-alone separator or incorporated with other equipment to provide a complete turnkey solution that allows customers to treat a variety of fluid streams while reducing treatment cost and increasing separation efficiency. Please see www.evtn.com for additional information.
Safe Harbor Disclosure -- This Press Release contains or incorporates by reference "forward-looking statements," including certain information with respect to plans and strategies of Enviro Voraxial Technology, Inc. For this purpose, any statements regarding this announcement, which are not purely historical, are forward-looking statements, within the meaning of the Private Securities Litigation Reform Act of 1995, including Enviro Voraxial Technology, Inc. beliefs, expectations, hopes or intentions regarding the future. All forward-looking statements are made as of the date hereof and based on information available to Enviro Voraxial Technology, Inc. as of such date. There are a number of important factors that could cause actual events or actual results of Enviro Voraxial and its subsidiaries to differ materially from those indicated by such forward-looking statements. For further information on the agreement, review the Form 8-K filed pursuant to Section 13 or 15(d) of the Securities Exchange Act of 1934.