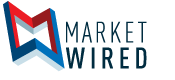 Joann Stores Leverages Euclid Analytics to Increase High-Intent, In-store Shopper Visits
Euclid enables nation's leading fabric and craft retailer to bolster in-store shopper profiles by 75 percent and six times lift in store visits from social media spend
/EINPresswire.com/ -- SAN FRANCISCO, CA--(Marketwired - Mar 15, 2017) - Euclid Analytics, the leader in retail analytics and omni-channel engagement, today announced Joann Stores leverages Euclid Analytics across its entire chain to bolster known in-store shopper profiles by 75 percent and six times lift in store visits from their social media spend. Euclid empowers the nation's leading fabric and craft retailer with visibility into permissioned shopper identity and behavior. Expanding its known customer base with new, high-intent Euclid profiles, Joann builds digital lookalike audiences for online advertising. Joann now has the capabilities to measure the effectiveness of these digital marketing efforts of driving in-store visits.
"Measuring the effectiveness of our digital campaigns to drive in-store shopper visits was a significant challenge for us as we had little visibility into how often customers were visiting, and how long they were staying in-store," said Steve Miller, vice president, marketing and business development at Joann. "Euclid Analytics' solution helps us understand our customers on a new and more meaningful level by illuminating an untapped, high-intent audience for us. We can now directly attribute in-store visits to specific email and advertising campaigns -- pinpointing which marketing efforts are the most effective. We are seeing six times lift in visits from social media spend using Euclid data. We're excited to see what else is on the horizon for us as we continue to strengthen our relationship with Joann customers."
With more than 850 stores nationally, Joann is leading the retail industry's shift to a mix of offline and online efforts. Prior to deploying Euclid, Joann only had insights into which stores customers were buying at -- not how often they were visiting, how long they were staying, and how store visits connected to customers' broader buying journeys. Joann aspired to measure the store influence on the shopper journey across channels and improve the effectiveness of its digital marketing campaigns.
Without additional hardware, Joann seamlessly deployed Euclid across all locations via their existing Cisco Meraki Wi-Fi system. Capturing in-store profiles at the individual shopper level, the retailer leveraged Euclid's integration with Oracle Responsys to automate campaigns based on in-store behavior. With a unified view of the customer journey spanning from online to offline, Joann can deliver more targeted, relevant messages to customers.
"Smart retailers deliver consistent digital experiences that appeal to consumers -- regardless if the purchase ultimately happens in-store, on the web, or using their mobile devices. They do this through campaigns that bridge both online and offline worlds," said Brent Franson, CEO of Euclid Analytics. "However, they can only accomplish that with permissioned, accurate and rich in-store shopper data. With Euclid's technology, Joann is positioned to successfully reach the right shoppers with the right message at the right time; no matter the channel."
For more information on how Joann personalizes its marketing campaigns with Euclid Analytics, visit the case study here: http://owl.li/uigX309R9pP
Online Resources:
Read more about Euclid Analytics solutions
Follow us on the Euclid blog
Follow us on Twitter
Follow us on LinkedIn
About Euclid Analytics
Euclid Analytics connects retailers with the transformative insights they need to best reach, inspire and serve their customers, increasing their lifetime value in the process. Through Wi-Fi based solutions that illuminate in-store behavior, support a single view of customers, and precisely measure store influence, retailers can deliver the consistent cross-channel experiences that delight these shoppers, no matter if they purchase via mobile, the web or in person. Euclid's growing network captures billions of measurements monthly across 65 countries and tens of thousands of locations, analyzing hundreds of millions of physical customer touch points yearly.
Euclid is backed by leading venture capital firms Benchmark Capital and NEA, as well as Cox Enterprises and Groupe Arnault, the controlling shareholder of LVMH - Moët Hennessy Louis Vuitton, the world leader in luxury products.
About Joann Stores
Joann Fabric and Craft Stores, the nation's leading fabric and craft retailer with locations in 49 states, was founded in 1943 as a single retail store. Today, approximately 850 Joann stores across the country provide consumers all the fabrics, craft supplies and inspiration they need, conveniently under one roof. For additional information, visit joann.com. To search and share project ideas and inspiration, visit joann.com/inspiration.
Media Contacts:
Christiana Rattazzi
Euclid Analytics
(408) 497-0612
Email Contact

Olivia Narvaez
LEWIS for Euclid Analytics
(415) 432-2404
Email Contact

EIN Presswire does not exercise editorial control over third-party content provided, uploaded, published, or distributed by users of EIN Presswire. We are a distributor, not a publisher, of 3rd party content. Such content may contain the views, opinions, statements, offers, and other material of the respective users, suppliers, participants, or authors.