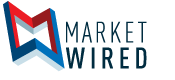 Upper Street Marketing Investing in First-Mover Advantage in Plan to Grow Distributors This Year
Consumer release of 120K samples of Frank's RedHot Bloody Mary premade alcoholic drink expected to grow existing 40 distributor base to 200 by end of year; significant expansion of retail base, which currently includes Walmart
Frank's RedHot Bloody Mary is the first premade bloody mary alcoholic beverage on the market.
Click here for high-resolution version
/EINPresswire.com/ -- LOS ANGELES, CA--(Marketwired - March 10, 2017) - Upper Street Marketing, Inc. (OTC PINK: UPPR) today announced it will invest approximately $1 million in a plan to increase U.S. distribution of Frank's RedHot Bloody Mary, the first off-the-shelf Bloody Mary alcoholic drink in the more than $2.3 billion flavored malt beverage market. The plan, which includes the release of 120,000 product samples to consumers, launches in April in four states showing high sales in the flavored malt beverage category. The investment is expected to grow sales from 80,000 this year to 400,000 cases next year. The announcement comes in the wake of Upper Street Marketing's acquisition of Ennoble Beverages and the naming of former Mike's Hard Lemonade executive Chris Pfeifer as the new venture's chief marketing officer last month.
Upper Street Marketing Director Gordon McDougall said, "All the distributors we have now were part of the first run. And all 40 have been eager to get this next phase moving after seeing how well received the product has been. Our existing retailers already include powerful outlets like Walmart."
McDougall said the investment in distribution is part of a larger plan to increase sales. "We're able to use this one-of-a-kind product to attract more distributors in a very large, very valuable distribution channel. And, once in, we'll start introducing new products. This is a very exciting time for the company."
The U.S. flavored malt beverage sector is currently worth more than $2.3 billion and is growing quickly.
"Ennoble will invest approximately $1 million to increase distribution," McDougall said. "Existing and new distributors will contribute cash into the program on top of Upper Street's own investments."
"We have an incredible team working on this. They're the leaders of the flavored malt beverages industry, and they all have successful track records launching these kinds of breakthrough products in the U.S. and Canada," McDougall said. "That's the main reason we're confident about the plan -- the whole thing is built on the experience of a team of experts who know what they're doing."
Pfeifer said the distribution plan focuses on two critical key performance indicators proven to increase sales in speed and number. "We've set up targets for each state based on these two key performance indicators. This is what our team will be driving and measuring on the ground, every day, at the point of purchase," he said.
Pfeifer said they will release the 120,000 samples directly to consumers. "These consumers will have the chance to experience Frank's RedHot Bloody Mary firsthand, and, based on the response we've gotten so far, that's all it's going to take. It's completely ready to drink, the ingredients are all natural, the packaging is convenient, the alcohol is already in it, so there's no messy prep involved. Nothing's missing. It's an all-around fantastic product tailored to give consumers exactly what they're looking for."
Pfeifer said the team chose to release samples based on hard data. "We know from our past product launches that these samplings have a 40 percent conversion rate. That's way above the industry standards."
About Upper Street Marketing
Upper Street Marketing combines decades of tactical branding experience with research-based intelligence to uncover, invest in -- and expedite the growth of -- companies displaying outstanding management and ROI potential. Upper Street Marketing is committed to its shareholders first and ascribes to a business ideology promoting transparency, visibility, growth and value.
Forward-Looking Statements
This news release contains forward-looking statements within the meaning of the U.S. Private Securities Litigation Reform Act of 1995 and Canadian securities laws, including statements relating to expectations for acquisitions and their performance thereafter; the terms and phrases "expects," "would," "will," "believes" and similar terms and phrases are intended to identify these forward-looking statements. Forward-looking statements are based on estimates and assumptions made by Upper Street Marketing, Inc. in light of its experience and its perception of current conditions and expected future developments, as well as other factors that Upper Street Marketing, Inc. believes are appropriate in the circumstances. Many factors could cause Upper Street Marketing, Inc.'s actual results, performance or achievements to differ materially from those expressed or implied by the forward-looking statements. These risk factors and others relating to Upper Street Marketing, Inc. that may cause actual results to differ are set forth in Upper Street Marketing, Inc.'s periodic filings with the U.S. Securities and Exchange Commission (copies of which filings may be obtained at www.sec.gov). These factors should be considered carefully, and readers should not place undue reliance on Upper Street Marketing, Inc.'s forward-looking statements. Upper Street Marketing, Inc. has no intention and undertakes no obligation to update or revise any forward-looking statements, whether as a result of new information, future events or otherwise, except as required by law.
Image Available: http://www.marketwire.com/library/MwGo/2017/3/9/11G132695/Images/Frank_s_RedHot_Bloody_Mary-621342cfb8248729a72a3ca25917b7d4.jpg