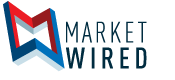 PolarityTE(TM) Inc. Appoints Business Strategy and Innovation Expert Jeff Dyer, MBA, PhD to Board of Directors
Jeff Dyer, MBA, PhD
Click here for high-resolution version
/EINPresswire.com/ -- SOUTH PLAINFIELD, NJ--(Marketwired - Mar 8, 2017) -  PolarityTE™, Inc., (NASDAQ: COOL) today announced it has appointed Jeff Dyer, MBA, PhD, expert in business strategy and innovation to its Board of Directors.
"As we bring the vision of PolarityTE™ to fruition, we are excited to announce the appointment of a world class business strategist and scholar in innovation like Jeff Dyer to our Board of Directors. His career both working in the formative years of Bain & Company and studying the most innovative companies throughout the world gives us unique insight as we build our strategy for years to come. His in-depth analysis of innovation will allow the full potential of PolarityTE™ technology to be realized, positioning our company to disrupt biotechnology. His work has been recognized by his peers in academia and beyond, with influential books like The Innovator's DNA: Mastering the Five Skills of Disruptive Innovators and numerous Forbes articles examining innovation throughout business, including the disruption created by Elon Musk with Tesla throughout the auto industry. I am extremely proud of the Board of Directors we are assembling, and Jeff Dyer represents another diverse and unique viewpoint of our team," said Denver Lough, MD, PhD, Chairman and CEO.
Newly appointed Board Member, Jeff Dyer, remarked, "I am delighted to join the PolarityTE Board because the company's goals for tissue engineering technology has the potential to grow fully functional skin, bones, and muscle. The SkinTE product being developed may revolutionize the way we treat burns and wounds and could enrich the lives of millions of people. Moreover, the management team, medical advisory board, and even investors are all world class. I've studied disruptive innovations for years and few new technologies have the disruptive potential of PolarityTE. Not only does Polarity's technology leapfrog current technologies in burn and wound care, it can be delivered at similar, and probably lower costs."
During December 2016 PolarityTE™ entered into an Agreement and Plan of Reorganization to acquire certain intellectual property rights developed by Dr. Lough. Completion of the acquisition is subject to a number of conditions, including stockholder approval. There can be no assurance that the conditions will be met or that the acquisition will be successful. The acquisition, and our business generally, is subject to a number of risks that are more fully described under "Risk Factors" that appear in our filings and reports with the SEC.
About Jeff Dyer
Jeff Dyer (Ph.D UCLA) is the Horace Beesley professor of strategy at BYU as well as the Wharton School. Before becoming a professor, Dyer spent five years as a consultant and manager at Bain & Company. His Harvard Press books on innovation, The Innovator's DNA (with Clayton Christensen) and The Innovator's Method are business bestsellers and his research has been featured in publications such as Forbes, Economist, Fortune, BusinessWeek and the Wall Street Journal. Dyer is the only strategy scholar in the world to have published at least 6 times in both Harvard Business Review and Strategic Management Journal (the top academic journal in strategy). He was recently ranked #1 on a list of "most influential management scholars" based upon academic citations and Google searches to his name (among management scholars who received their Ph.D's after 1990). Dyer is co-founder of Innovator's DNA LLC, a fast growing innovation consultancy, and has consulted with such companies as Adobe, AT&T, Cisco, Gilead Sciences, Johnson and Johnson, Life Technologies, Magellan Health, Microsoft, NuVasive, and United Technologies.
About PolarityTE™, Inc.
 PolarityTE™, Inc. is the owner of a novel regenerative medicine and tissue engineering platform developed and patented by Denver Lough MD, PhD. This radical and proprietary technology employs a patients' own cells for the healing of full-thickness functionally-polarized tissues. If clinically successful, the PolarityTE™ platform will be able to provide medical professionals with a truly new paradigm in wound healing and reconstructive surgery by utilizing a patient's own tissue substrates for the regeneration of skin, bone, muscle, cartilage, fat, blood vessels and nerves. It is because PolarityTE™ uses a natural and biologically sound platform technology, which is readily adaptable to a wide spectrum of organ and tissue systems, that the company and its world-renowned clinical advisory board, are poised to drastically change the field and future of translational regenerative medicine. More information can be found online at www.polarityte.com.
Forward Looking Statements
 Certain statements contained in this release are "forward-looking statements" within the meaning of the Private Securities Litigation Reform Act of 1995. Forward looking statements contained in this release relate to, among other things, the Company's ongoing compliance with the requirements of The NASDAQ Stock Market and the Company's ability to maintain the closing bid price requirements of The NASDAQ Stock Market on a post reverse split basis. They are generally identified by words such as "believes," "may," "expects," "anticipates," "should'" and similar expressions. Readers should not place undue reliance on such forward-looking statements, which are based upon the Company's beliefs and assumptions as of the date of this release. The Company's actual results could differ materially due to risk factors and other items described in more detail in the "Risk Factors" section of the Company's Annual Reports and other filings with the SEC (copies of which may be obtained at www.sec.gov). Subsequent events and developments may cause these forward-looking statements to change. The Company specifically disclaims any obligation or intention to update or revise these forward-looking statements as a result of changed events or circumstances that occur after the date of this release, except as required by applicable law.
Image Available: http://www2.marketwire.com/mw/frame_mw?attachid=3117317


EIN Presswire does not exercise editorial control over third-party content provided, uploaded, published, or distributed by users of EIN Presswire. We are a distributor, not a publisher, of 3rd party content. Such content may contain the views, opinions, statements, offers, and other material of the respective users, suppliers, participants, or authors.