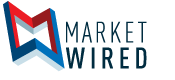 MRC Vegas: Whitepages Pro, Lego and Staples to Discuss Trends in Fraud Prevention
/EINPresswire.com/ -- SEATTLE, WA and LAS VEGAS, NV--(Marketwired - Mar 8, 2017) -
WHO: On March 14, 2017 Katie McGinn, Senior Manager, Risk Partnerships, Whitepages Pro, will moderate a panel at MRC Vegas focused on trends in fraud prevention featuring speakers from Lego and Staples. McGinn and fellow panel participants -- Thor Magnussen, Fraud Manager, Lego and Elie Chemaly, Sr. Manager Global Fraud & Investigation, Staples -- will delve into topics such as how to detect account takeover and friendly fraud, how to reduce chargebacks and insult rates, and more.
Brand name retailers such as Barney's New York, Bed Bath and Beyond and Under Armour trust Whitepages Pro (booth #408) global consumer identity verification data to help ensure that customers are legitimate.
WHAT: Criminals continuously evolve their tactics as they try to outmaneuver fraud prevention systems. To combat fraud while not insulting their customers, merchants must be up-to-date on new tools and practices for fraud prevention. In a panel at MRC titled "Better Data, Tools and Processes: Case Studies in Optimizing Your Fraud Team," experts will present real-world examples of how to establish successful fraud teams and KPIs. Attendees will learn how to deal with the latest fraud trends using best practices for manual review, setting and adjusting rules for their fraud detection systems and more.
WHEN: Tuesday, March 14, 2017 4:15 - 5:00pm PT
WHERE: MRC Vegas (March 13-16), ARIA Resort and Casino, Las Vegas, NV
About Whitepages Pro
Whitepages Pro provides businesses with global identity verification solutions that help companies identify legitimate customers, prevent fraudulent transactions, and smooth new customer account creation. The Whitepages Pro Identity Graph database, which includes more than 5 billion global identity records, delivers unparalleled coverage, accuracy, and performance in identity verification. Businesses of all sizes including Microsoft, Western Union, Under Armour, Priceline, and American Airlines use Whitepages Pro data to mitigate risk and improve the customer experience.
Whitepages and Whitepages Pro are registered trademarks of Whitepages, Inc. All other trade names, trademarks and registered trademarks are the property of their respective owners.

EIN Presswire does not exercise editorial control over third-party content provided, uploaded, published, or distributed by users of EIN Presswire. We are a distributor, not a publisher, of 3rd party content. Such content may contain the views, opinions, statements, offers, and other material of the respective users, suppliers, participants, or authors.