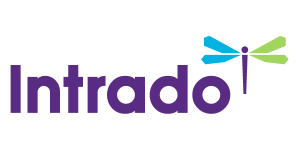 Law Firms of Ciklin Lubitz, Silver Law Group and David R. Chase, P.A. Investigating Customer Claims Against JP Morgan
Securities Arbitration and Investment Litigation Lawyers with multiple law firms are investigating customer claims against JP Morgan
/EIN News/ -- FORT LAUDERDALE, Fla., March 07, 2017 (GLOBE NEWSWIRE) -- The securities arbitration and investment litigation lawyers at the Ciklin Lubitz Law Firm, The Law Firm of David R. Chase, P.A., and Silver Law Group are investigating JP Morgan for excessive and/or improperly disclosed fees in proprietary investments and managed accounts.  At least one FINRA arbitration case against J.P. Morgan Securities LLC has been filed, and we are conducting investigations into similar matters on behalf of current and former J.P. Morgan Private Bank clients seeking restitution for all improper fees and charges, and other possible improprieties in investor accounts.  For more information, see: (www.JPMorganfeeclaims.com).

For current or former J.P. Morgan clients (or fiduciaries who acted for those clients) who maintained accounts between 2008 and 2014, it is important to review account statements and investment portfolios for all fees and charges imposed.  The lawyers at JPMorganfeeclaims.com will review these records at no charge and consult with you regarding your rights to bring a claim to recover any improper fees or charges in your JP Morgan accounts.  If you owned J.P. Morgan proprietary mutual funds or hedge funds, or if you have any other questions regarding your investments with JP Morgan during that time period (even if you experienced overall gains in those investments), you may contact the securities arbitration and investment litigation team at JPMorganfeeclaims.com.
Numerous current and former J.P. Morgan investors across the country have incurred improper fees and charges, as well as incurred losses, due to the mismanagement of their accounts.  The majority of these claims may be brought in securities arbitration cases before FINRA, where proceedings are typically private and confidential.   Certain J.P. Morgan's business practices date back to 2008, so it is critical that if you wish to exercise your legal rights, you must promptly act or you may lose the right to recover your losses. 
In December 2015, J.P. Morgan agreed to a record $307 million settlement with the SEC and CFTC for failing to tell customers it was reaping profits by placing their money into proprietary mutual funds and hedge funds that generated it fees.  https://www.sec.gov/litigation/admin/2015/33-9992.pdf
In August 2016, a nationally recognized securities expert reported on these issues.  http://www.forbes.com/sites/edwardsiedle/2016/08/22/jp-morgans-wealthy-asset-management-clients-left-to-figure-how-much-banks-self-dealing-cost-them/#57f1a365cd9f
To discuss your potential case and legal rights, contact the securities arbitration and investment litigation team at JPMorganfeeclaims.com for a free and confidential consultation:  1-800-856-3352 or visit JPMorganfeeclaims.com.  No recovery, no attorneys' fees.