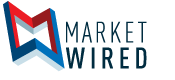 Catholic Relief Services Rejects New Executive Order on Refugees
Salwaa, a 74-year-old Syrian refugee, is living in Jordan while she waits to complete the vetting process for resettlement in the United States. Photo by Kim Pozniak/CRS
Click here for high-resolution version
/EINPresswire.com/ -- WASHINGTON, DC--(Marketwired - March 07, 2017) - Echoing the U.S. Conference of Catholic Bishops, Catholic Relief Services (CRS) disagrees with the new Executive Order on refugees, noting that while every Administration has an obligation to protect its citizens, the United States need not halt resettlement to undertake a security review.
Though the Executive Order reflects changes designed to help it withstand a court challenge, it still means that the United States is refusing to help desperate people who are fleeing violence, often at the hands of the same terrorists the U.S. is trying to defeat.
Bill O'Keefe, CRS' Vice President for Advocacy, said that taking Iraq off the list of countries affected by the order and removing the indefinite ban of Syrians were steps in the right direction, but did not go nearly far enough.
"By banning all refugees and restricting travel from Syria, Somalia, and Yemen, we are turning our backs on suffering people during their most difficult time," he said.
In Yemen, 17 million cannot adequately feed themselves. More than 13.5 million Syrians are in need of humanitarian assistance, in addition to the nearly 5 million refugees who have fled that country. And drought in Somalia has left 6.2 million people in need. Libya, Sudan and Iran are also on the list of countries from where refugees are banned under the new order.
The order also suspends the admission of any refugees into the United States for 120 days and limits the total number of refugees admitted this year to 50,000, down from a planned 110,000. This also includes thousands of children and families fleeing gang violence in Central America and seeking refuge in the U.S.
"This is a ban on refugees, not with words but with numbers," O'Keefe said, noting that since the U.S. has already admitted 35,000 this fiscal year, the refugee flow would now slow to a trickle after the 120-day pause. "With the most refugees in the world since World War II, now is not the time for the world's leader in refugee resettlement to back down. The United States should be admitting more immigrants and refugees, not fewer. We need at least to return to the previous goal of 110,000."
Today, 65 million people have been forced from their homes; 21 million of them are refugees.
O'Keefe has traveled to countries hosting refugees on the banned list, including Lebanon and Jordan, where CRS assists some of the 1.2 million Syrians receiving CRS support in the region. He has heard their stories of fear and desperation and knows how difficult it is for any of them even to be considered for refugee status in the United States.
"Refugees already undergo extreme vetting -- more than any other traveler to the United States," said Bill O'Keefe, CRS' Vice President for Advocacy. "Any review should be undertaken quickly and in good faith.
"Refugees are fleeing the same terrorism that we seek to protect ourselves from," he said. "By welcoming them, we show the world that we are an open, tolerant nation which seeks to protect the vulnerable. That has always been America's greatest strength."
What We Are Doing: CRS' Support of Syrian Refugees
Syrian Refugees: Meet the People Everyone's Talking About
11 Things You May Not Know About Refugees
Helping Syrian Refugees: By the Numbers
Catholic Relief Services is the official international humanitarian agency of the Catholic community in the United States. The agency alleviates suffering and provides assistance to people in need in more than 100 countries, without regard to race, religion or nationality. CRS' relief and development work is accomplished through programs of emergency response, HIV, health, agriculture, education, microfinance and peacebuilding. For more information, visit www.crs.org or www.crsespanol.org and follow Catholic Relief Services on social media: Facebook, Twitter at @CatholicRelief, @CRSnews and @CRSnoticias, Instagram, Pinterest and YouTube.
Online Tools:
CRS Online Media Center: crs.org/media-center
Follow us on Twitter @CRSnews, @CatholicRelief
Image Available: http://www.marketwire.com/library/MwGo/2017/3/7/11G132384/Images/crs.2-6ca7cf14f14a8d5daf6178d5b913fc0c.jpg