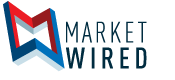 Dubai Roads & Transport Authority (RTA) Awards Significant Contract to Trapeze Group, a Division of Constellation Software's Volaris Group
/EINPresswire.com/ -- TORONTO, ONTARIO--(Marketwired - Mar 7, 2017) - Constellation Software Inc. (TSX:CSU) today announced that the Dubai Roads & Transport Authority (RTA), has awarded a significant contract to Trapeze Group ("Trapeze"), a division of Constellation's wholly-owned subsidiary, Volaris Group Inc., for the provision of over 7,000 in-vehicle smart taxi meters. An existing Trapeze customer, the RTA utilizes Trapeze solutions to help support the operation, monitoring and control of 10,000 taxis and 20,000 drivers across 6 taxi fleets through the Emirate of Dubai.
About Trapeze Group
Trapeze Group works with public transit agencies and their communities to develop and deliver smarter, more effective public transit solutions. Learn more at www.trapezegroup.com.
About Volaris Group
Volaris acquires, strengthens and grows vertical market technology companies. As an Operating Group of Constellation Software Inc., Volaris is all about strengthening businesses within the markets they compete and enabling them to grow - whether that growth comes through organic measures such as new initiatives and product development, day-to-day business, or through complementary acquisitions. Learn more at www.volarisgroup.com.
About Constellation Software Inc.
Constellation Software acquires, manages and builds vertical market software businesses that provide mission-critical software solutions.