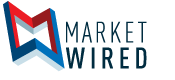 East Africa Metals Closes $5.2 Million Non-Brokered Private Placement and Appoints Mr. Yongwen Wang to the Board of Directors
/EINPresswire.com/ -- VANCOUVER, BC--(Marketwired - March 07, 2017) - East Africa Metals Inc.(TSX VENTURE: EAM) (or the "Company") announces today the closing of a $5.2M private placement with Shandong Tyan Home Co., Ltd. ("STH"), a Chinese listed public company. The private placement will finance ongoing exploration and project development activities at the Company's Harvest and Adyabo projects, located in the Tigray region of the Federal Republic of Ethiopia.
The Company is also pleased to announce the appointment of Mr. Yongwen Wang to the Company's Board of Directors.
Strategic Partnership with STH
STH is a Chinese listed public company on the Shanghai Stock Exchange (stock code: 600807), with an integrated business range including real estate, mining, finance and venture capital investment. The total assets of STH cumulate to more than RMB¥8 billion Chinese Yuan.
Gold is one of the key business sectors of STH.
Andrew Lee Smith, EAM's CEO commented, "The Company is grateful for the partnership and support received from STH as a result of this financing. This partnership increases EAM's capacity to provide the capital, equipment, operational and exploration expertise required to advance the Company's Ethiopian projects, and realize full potential of the tremendous mineral endowment on behalf of all stakeholders."
In addition to the private placement, STH and EAM also have a non-binding letter of intent to provide US$10,000,000 line of credit to support the development of the Terakimti Oxide Gold Project (see news release dated November 2, 2016). Alternatively, STH can choose to identify a third party to provide or participate in the debt financing.
As a result of this placement STH owns approximately 14.3% of the outstanding shares of the Company.
Mr. Yongwen Wang has been a Director and General Manager of STH since 2007, and Vice President of Shandong Tianye Real Estate Development Group Co., Ltd. since 1999. Mr. Wang holds a master degree of Business Administration from Shandong University and has rich experience in enterprise management and capital operation. He devotes himself to improve the competitiveness and profitability of the enterprise.
The Financing
As a result of the financing, the Company issued 20,000,000 units at a price of $0.26 per unit, for gross proceeds of $5,200,000. Each unit consists of one common share of the Company and one-half of one common share purchase warrant. Each whole warrant entitles the holder thereof to purchase one common share at an exercise price of $0.45 for a period of 18 months from the date of closing. If at any time after July 8, 2017 the Company's common shares have a closing price of $0.65 or greater for a period of 10 consecutive trading days, the Company will be entitled to accelerate the expiry date of the warrants upon 20 days' notice given by news release and the warrants will then expire on the 20th day after the date of such notice.
The Company will pay finders' fees in connection with the subscription in an aggregate amount of $208,000 in cash.
All of the securities issued in connection with this placement are subject to a hold period expiring on July 8, 2017.
More information on the Company can be viewed at the Company's website: www.eastafricametals.com
On behalf of the Board of Directors:
Andrew Lee Smith, P.Geo., CEO
Cautionary Statement Regarding Forward-Looking Information
This news release contains "forward-looking information" within the meaning of applicable Canadian securities legislation. Generally, forward-looking information can be identified by the use of forward-looking terminology such as "anticipate", "believe", "plan", "expect", "intend", "estimate", "forecast", "project", "budget", "schedule", "may", "will", "could", "might", "should" or variations of such words or similar words or expressions. Forward-looking information is based on reasonable assumptions that have been made by the Company as at the date of such information and is subject to known and unknown risks, uncertainties and other factors that may cause the actual results, level of activity, performance or achievements of the Company to be materially different from those expressed or implied by such forward-looking information, including but not limited to: early exploration; the closing of the agreement with the exploration and development company to advance the Magambazi Project or identify any other corporate opportunities for the Company; mineral exploration and development; metal and mineral prices; availability of capital; accuracy of the Company's projections and estimates, including the initial mineral resource for the Adyabo, Harvest and Magambazi Projects; mining licence/permit applications, estimated exploration licence extensions, interest and exchange rates; competition; stock price fluctuations; availability of drilling equipment and access; actual results of current exploration activities; government regulation; political or economic developments; foreign taxation risks; environmental risks; insurance risks; capital expenditures; operating or technical difficulties in connection with development activities; personnel relations; the speculative nature of strategic metal exploration and development including the risks of diminishing quantities of grades of reserves; contests over title to properties; and changes in project parameters as plans continue to be refined, as well as those risk factors set out in the Company's management's discussion and analysis for the year end December 31, 2015, management's discussion and analysis for the three and nine months ended September 30, 2016 and the Company's listing application dated July 8, 2013. Forward-looking statements are based on assumptions management believes to be reasonable, including but not limited to the successful integration of Tigray Resources Inc.'s business with the Company; the price of gold, silver, copper and zinc; the demand for gold, silver, copper and zinc; the ability to carry on exploration and development activities; the timely receipt of any required approvals; the ability to obtain qualified personnel, equipment and services in a timely and cost-efficient manner; the ability to operate in a safe, efficient and effective manner; and the regulatory framework regarding environmental matters, the renewal or extension of exploration licences, and such other assumptions and factors as set out herein. Although the Company has attempted to identify important factors that could cause actual results to differ materially from those contained in forward-looking information, there may be other factors that cause results not to be as anticipated, estimated or intended. There can be no assurance that such information will prove to be accurate, as actual results and future events could differ materially from those anticipated in such information. The Company does not update or revise forward looking information even if new information becomes available unless legislation requires the Company do so. Accordingly, readers should not place undue reliance on forward-looking information contained herein, except in accordance with applicable securities laws.
Neither TSX Venture Exchange nor its Regulation Services Provider (as that term is defined in the policies of the TSX Venture Exchange) accepts responsibility for the adequacy or accuracy of this release.