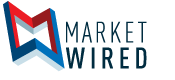 USHCC names Sen. John Cornyn Legislator of the Year at 2017 Legislative Summit
/EINPresswire.com/ -- WASHINGTON, DC--(Marketwired - March 07, 2017) - The United States Hispanic Chamber of Commerce (USHCC) is proud to name Senate Majority Whip John Cornyn Legislator of the Year in 2017.
"From John's days on the Texas Supreme Court, to his days as Attorney General of Texas and representing the state of Texas in the United States Senate, he has served with honor and distinction," said Javier Palomarez, President & CEO of the USHCC.
As the American people's patience with Washington wanes, Senator Cornyn keeps building on his consistent track record of progress -- a record that continues to earn him the strong bipartisan support of Texans.
As Majority Whip, Senator Cornyn has been instrumental in passing legislation that improves the lives of not just the 28 million Texans he represents, but all Americans. To name a couple of recent legislative accomplishments, Senator Cornyn helped guide major energy reform efforts like the repeal of the crude oil ban and the fight for comprehensive energy reform to bring our nation's energy infrastructure up to date.
In the heat of an election year he worked to pass the Cross-Border Trade Enhancement Act to promote investment in our nation's ports of entry and boost international trade and travel. He also led the Justice for Victims of Trafficking Act, a bill that implements an aggressive strategy to combat human trafficking and help its victims, and helped pass comprehensive mental health reforms to help those who suffer from mental illness receive the treatment they need.
Through his efforts in Washington, he's led the way on tax reforms and remained focused on an economic growth agenda which benefits American communities everywhere. A true ally of the USHCC, Senator Cornyn understands the concerns of our members and the community this organization represents. He has proven to be a trustworthy friend in Congress fighting for the interests of the Hispanic community and supporting free enterprise across the board.
It is for these reasons and many more that the USHCC is proud to name Senator Cornyn our 2017 Legislator of the Year.
About the USHCC
The USHCC actively promotes the economic growth, development and interests of more than 4.2 million Hispanic-owned businesses that, combined, contribute over $668 billion to the American economy every year. It also advocates on behalf of 260 major American corporations and serves as the umbrella organization for more than 200 local chambers and business associations nationwide. For more information, visit ushcc.com. Follow the USHCC on Twitter @USHCC.